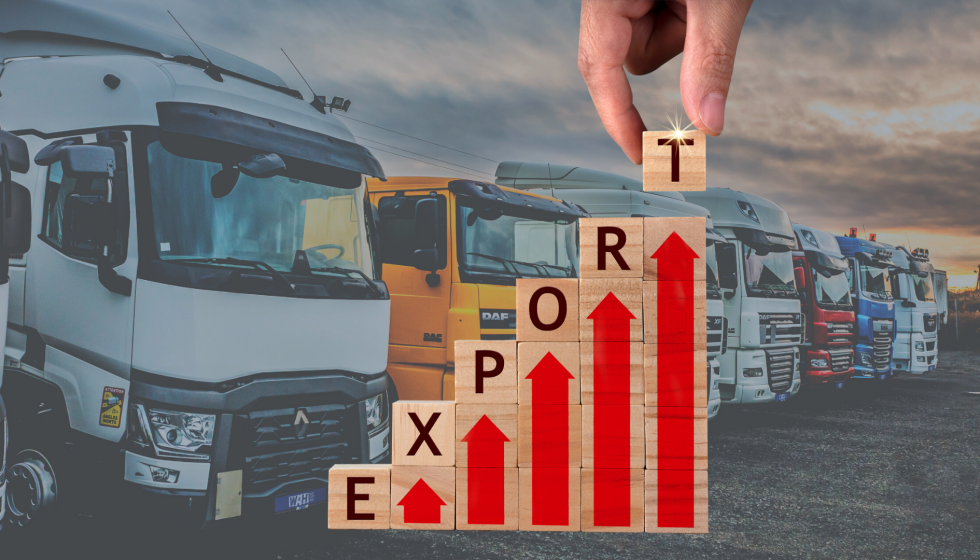 Ukrainians are actively exporting used trucks and electric cars — statistics
In 2021, the Ukrainian car market set four records for the import and sale of new and used cars. Experts from the Automotive Market Research Institute also set a fifth record — the largest number of used vehicles exported from Ukraine. How many cars left our country last year forever, which models were most exported and which countries were exported, the team of the Automotive Market Research Institute researched.
How many cars were exported from Ukraine
In 2021, a total of 1,678 vehicles were deregistered for export. This is twice as much as in 2020. The largest number of used cars left Ukraine forever in October 2021 — 208 units.
Such dynamics may indicate both the development of this segment of the car market and its exit from the shadows. After all, some vehicles can be exported without following the procedure and without deregistration, experts from the Automotive Market Research Institute explain.
By the way, in 2021 only 650 vehicles without mileage were exported from Ukraine.
Which transport from Ukraine is in demand abroad
Of the total number of vehicles exported in 2021, the largest number of trucks — 1.2 thousand, as well as 429 cars, 174 trailers, 134 motorcycles, 105 semi-trailers, 32 buses and 3 mopeds.
The most popular abroad were Ukrainian tractors with mileage — in 2021 they exported 1,140 units — this is 68% of the total number of vehicles exported abroad during this period.
Another interesting trend is the export of electric cars. 119 of them were exported last year. «Zero» customs clearance, a well-established import process and a developed sphere of repairing damaged cars contribute to a new type of automotive business.
At what age cars are taken out
Most of the vehicles that left Ukraine forever in 2021 did not belong to the retro category. The most popular years of production among exported vehicles were 1997 ... 2002.
Among others, the vehicles of 2018 and 2021 are also distinguished.
Only 112 cars older than 1970 were exported.
In which areas are cars most actively exported?
Residents of Kyiv and the region exported the most vehicles — a total of 22.1% of the total. Cars were also actively exported from Ukraine in Odesa (9.5%) and Lviv (9.2%) oblasts.
Where cars are exported from Ukraine
Most cars from Ukraine were exported to the Netherlands — 310 units. Most likely, this country with a developed port infrastructure is not an end point, but serves only as an intermediate point for further transportation of these cars.
The second most popular was Nigeria (267 cars). The country's car market is one of the largest on the continent, and is based on used cars from abroad. The biggest demand there is for cheap, easy-to-maintain cars — such as tractors released at the end of the last century. In the countries of the European Union, such cars «on the go» are almost gone, unlike in Ukraine. This contributes to the re-export of such transport.
In third place — Poland, which in most cases is also an intermediate point and a «window to Europe» for cars exported from Ukraine.
Other countries include Afghanistan and Jordan, where 100% of used tractors are exported. Most used electric cars were exported to Belarus.
The most popular car models exported from Ukraine
Most trucks were exported from Ukraine. The first place in popularity was taken by DAF XF (547 pieces). In second and third place were Mercedes-Benz Actros and DAF CF, respectively.
As many as three Tesla models stand out from the list — Model 3, Model S and Model X. Most of them were exported to Belarus.
Of the retro cars, the most interesting abroad in 2021 were the Volga GAZ-21.
Interestingly, the rating also includes ZAZ A08 buses manufactured at the Zaporizhia Automobile Plant. In fact, these were new vehicles manufactured in 2021 that were exported to Poland.
DAF XF — 547
Mercedes-Benz Actros — 151
DAF CF-110
DAF 95 — 55
Tesla Model 3 — 50
Volvo FH — 47
Renault Magnum — 41
GAS 21 — 40
Tesla Model S — 35
GAS 24 — 30
DAF 85 — 24
Iveco Eurostar — 24
MAN TGA — 24
ZAZ A08 — 23
Tesla Model X — 22
Conclusion
It turns out that in Ukraine there is at least a small but promising segment of the car business — (re) export of used vehicles. Used tractors, electric cars and retro cars are mainly exported from Ukraine. At the same time, the sphere is slowly coming out of the shadows, because more and more often cars are officially deregistered for export abroad.
"The Ukrainian car market could become a kind of transport hub between west, east and south. We have everything we need for this — a favorable geographical location, well-established logistics, infrastructure. This can earn good money for both business and the state as a whole. for example, the car markets of Lithuania and Georgia operate, where car exports abroad exceed domestic sales. Only legislative changes and favorable conditions for development are needed, which, unfortunately, do not yet exist, " said Stanislav Buchatsky, head of the Automotive Market Research Institute.
If you are thinking about the development of the automotive business, write to [email protected]. We know what to advise you!