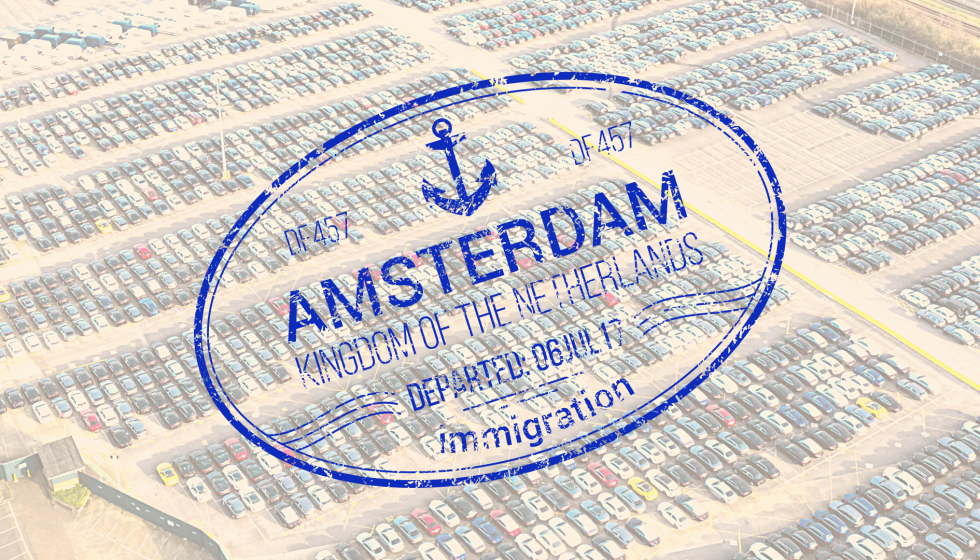 How will the boom in used car import in the Netherlands affect Ukrainians?
Used cars are becoming more popular not only in Ukraine. According to CARFAX Europe, 2021 was a record year in the import of cars with mileage to the Netherlands. If the pace of imports continues, the number of such machines imported from other countries will cross the mark of 300,000 units. The Car Research Institute analyzed the reasons for such a boom and predicted the possible consequences for Ukrainian car owners.
Why Europeans buy more used cars
There is a widespread stereotype in Ukraine that only Ukrainians import used cars from abroad, and most Europeans buy new cars. However, the reality is different. In the countries of the European Union really buy more new cars. First of all, because of a more developed economy and greater purchasing power.
However, used cars from abroad are also popular among Europeans. Especially in countries where car production is less developed. For example, from January to October 2021, 796,357 cars with mileage were brought to Poland. This is almost twice as many cars as were brought to Ukraine during the same period.
As it turned out, increased demand for used cars also exists in the Netherlands. Most vehicles are imported from Germany. Imports in 2021 have been significantly successful in recent years, in some cases several times. Thus, most likely, a record number of used cars imported from abroad will be set: more than 300 thousand cars.
Such indicators are, to a greater extent, the consequences of the COVID-19 pandemic. Production of new cars had to be sharply reduced due to a shortage of chips and semiconductors, and in some cases even stopped altogether. Fewer and fewer new cars are appearing on the market. Lack of supply combined with high demand leads to increased buyer interest in used cars. As there is a shortage of them in the domestic market, more used cars have to be imported from abroad.
The main advantage of used cars and the reason why Europeans prefer them as of today: the ability to buy a car day-to-day, rather than waiting for delivery for several months.
How it will affect the Ukrainian car market
Used cars in European markets are becoming less. Demand is growing, followed by price. Those cars that were previously sold for export to Ukraine remain in the European Union. At the same time, in Ukraine the demand for used cars, and especially used cars from abroad, is also not decreasing. Consequently:
Buying a car abroad is getting harder. Selection takes longer, and buyers have to put up with shortcomings in technical condition or high mileage. If not so long ago everyone wanted "not beaten — not painted — in native paint — a small run", now a few cosmetic decorations or a run of 200+ thousand — is a normal situation.
The price of "freshly imported" cars in Ukraine is rising. Since the domestic market is not able to meet demand, car prices depend on the cost of imports of similar cars. With the rise in price of cars from abroad, prices may begin to rise in the domestic market.
There may be an increase in fraud, "twists" of mileage, masking of technical malfunctions or the real history of the car — for example, working in a taxi or participating in an accident. All in order to buy the cheapest car abroad and sell it more expensive in Ukraine.
" There is a shortage of used vehicles in almost all European countries ," explains Frank Bruggink, CEO of CARFAX in Europe. " The development of the European and Dutch second-hand car markets shows that a transparent and fair second-hand car market has never been more important than it is today. Because in the conditions of deficit it is necessary to check especially attentively an origin of the car, its market cost and a technical condition», — the expert marks.
Ukrainian experts confirm this thesis. " Ukraine's car market is currently going through very interesting times. On the one hand, it is very actively developing and transforming. On the other hand, he cannot but be influenced by the processes taking place in the world. I believe that in the near future, automotive business will have to decide: whether they are building a proven and civilized car market, or engage in fraud, which will eventually force them to leave this market "- said Stanislav Buchatsky, head of the Institute of Car Market Research.
What are the trends of the domestic car market and whether the described hypotheses are confirmed in practice, will be known on December 1, when the website of the Institute of Car Market Research will publish fresh statistics for November.
Follow the news of the Institute of Car Market Research to be up to date with current news of the automotive markets of Ukraine and Europe.