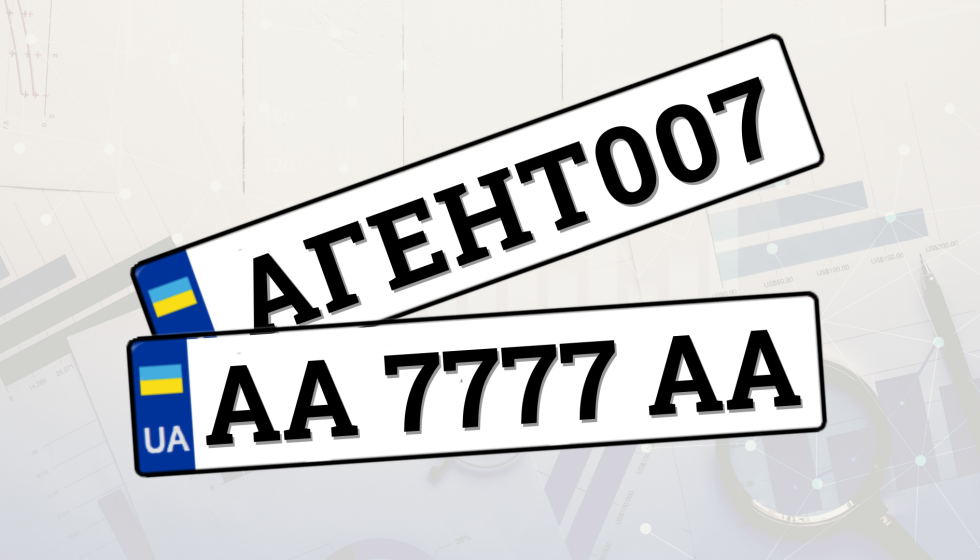 "Beautiful" and "namded" numbers: how many are there in Ukraine?
Recently, the Main Service Center of the Ministry of Internal Affairs introduced a new feature on its website: viewing available license plates in the regions. Now you can find a specific combination of symbols and see their value. Previously, this information was available only in an inconvenient format on the state open data portal. The Institute of Car Market Research has calculated how many individual and "beautiful" license plates were issued in Ukraine from January to September 2021.
The current legislation stipulates that when registering a car, the Service Centers of the Ministry of Internal Affairs are obliged to issue a registration certificate and license plates. The usual combinations of numbers are assigned free of charge, but for those who want to stand out, there are two additional services. The first is the selection of a certain "beautiful" combination of symbols. For example, when there are several or all identical numbers in a row — "5555", "0007", "0777", etc. The "cooler" the combination, the greater the cost: from 3.6 to 36 thousand hryvnia.
The second service — individual license plates, the so-called "name". This is an additional set of rooms that can be used only in Ukraine. You can write on them, with some restrictions, almost anything and even apply a graphic element. The combination must be at least three and at most eight characters long. The cost of such pleasure is from 300 to 1250 hryvnias.
BEAUTIFUL NUMBER SIGNS IN UKRAINE
From January to September 2021, Ukrainians ordered 8,238 paid license plate combinations. At the same time, the popularity of the service is growing every month. For comparison, only 442 "beautiful" license plates were issued in January, and 1,394 in September. This is the maximum monthly figure in 2021.
Residents of the capital (1,346), as well as Kyiv (1,090) and Dnipropetrovsk (819) oblasts used the service the most. In total, Kyiv to Kyiv region is almost 30% of all paid license plate combinations issued this year. The least popular service was in Zakarpattia, Chernihiv and Sumy regions.
INDIVIDUAL NUMBER SIGNS IN UKRAINE
Issuance of "name" numbers in Ukraine has also proved popular. From January to September 2021, Ukrainians took advantage of this opportunity 6,651 times. In September, the maximum number of orders for such a service was recorded: 898.
Most individual license plates were also ordered in Kyiv (1,543 units), Kyiv (869 units) and Odesa oblasts. The least used service was in Luhansk, Chernihiv and Volyn regions.
The information was prepared by experts from the Car Research Institute.