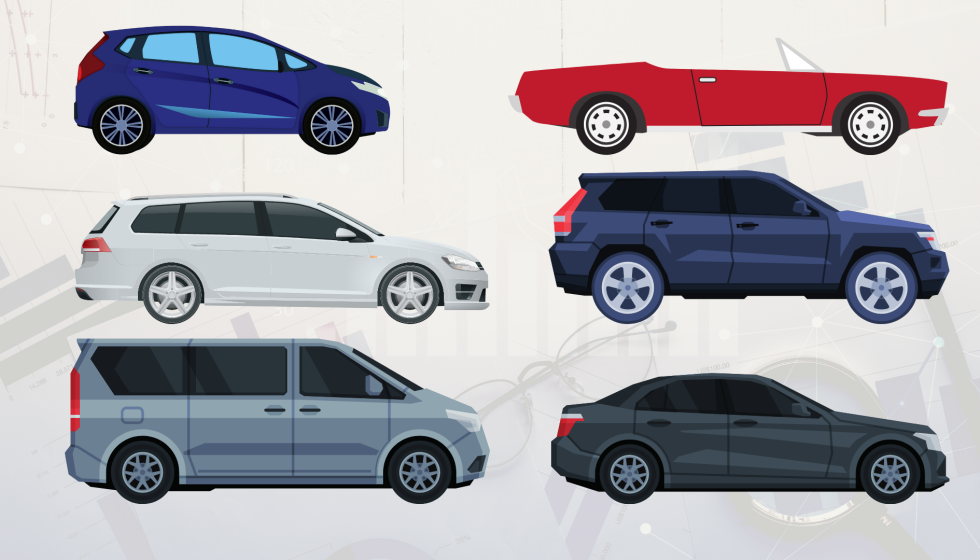 What body types do Ukrainians prefer?
Experts of the Institute of Car Market Research prepared statistics on car body types in July 2021. As it turned out, sedans are mostly bought in the domestic market, and used station wagons are imported en masse from abroad. When buying a new car, most also prefer a practical universal body type.
DOMESTIC SALES
Used sedans were most often resold in Ukraine during July. There were 38% of them among domestic resales (31 thousand units). In second place — station wagons with 34% (28 thousand units). The third place was taken by cars in a hatchback body — in July they were 20% (17 thousand units) of the total number of resold cars with mileage.
The least popular body types are a commercial van (1 car sold), a limousine (6 cars) and a chaise (30 cars).
IMPORT OF USED CARS
In July, station wagons with mileage were the most imported from abroad. There was an absolute majority of them: 60% (37 thousand). On the second step was a classic sedan with a share of 22% (13 thousand units), and on the third — a hatchback (16% and 9 thousand units).
Limousines (1 car), vans (2 cars), and phaetons (2 cars) imported the least from abroad.
SALE OF NEW CARS
Most Ukrainians who bought a new car in July preferred station wagons. Among the total number of such cars was as much as 63% (6.5 thousand units). The hatchback was chosen by 18% of buyers (1.9 thousand units), and the sedan was in third place in the ranking with 13% (1.4 thousand units).
Convertibles (4 pcs.), Pickups (6 pcs.) And coupes (18 pcs.) Were the least bought.
Read more statistics on the website of the Institute of Car Research.