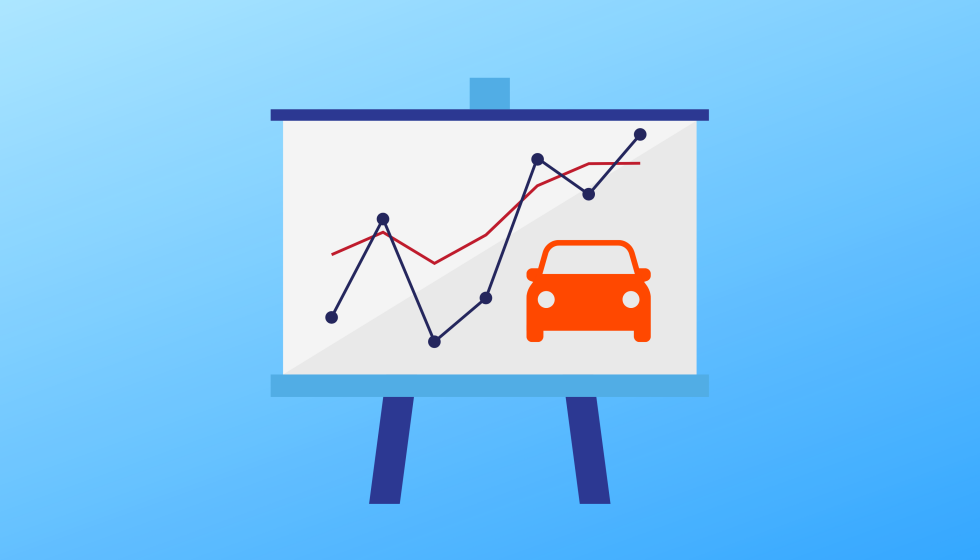 The car market in Ukraine has returned to the pre-quarantine level
The Ukrainian car market resumed after quarantine and a forced stop during the lockdown. Market dynamics from January to October 2020 shows that October exceeded the "pre-quarantine" February.
From the statistics it is noticeable that the "stop" took place in April — the period of the strictest quarantine. The service centers of the Ministry of Internal Affairs were temporarily closed. However, cars were still bought and sold — but not officially registered. As a result, it formed a delayed demand for state registration of cars.
By the way, according to AUTO.RIA, it was during this period that people were especially active in buying cheap cars: in the absence of public transport, it was necessary to ride at least something.
Imports of cars from abroad also decreased in March-May 2020. Temporarily closed checkpoints and quarantine measures in EU countries have made it difficult to travel abroad and slow down imports.
During May-July, people en masse registered cars purchased during the lockdown. From September, the car market began to "align" and develop in the usual conditions. The number of domestic sales in October reached about the "pre-quarantine" level in February 2020: 90 thousand vehicles.
The import market stabilized even faster — in July. The car business has adapted and found a way out: now, in most cases, delivery by truck is organized. 41 thousand used cars in October — a record monthly figure not only in 2020, but also in the import market as a whole, if we reject the period of legalization of the so-called "Eurobills".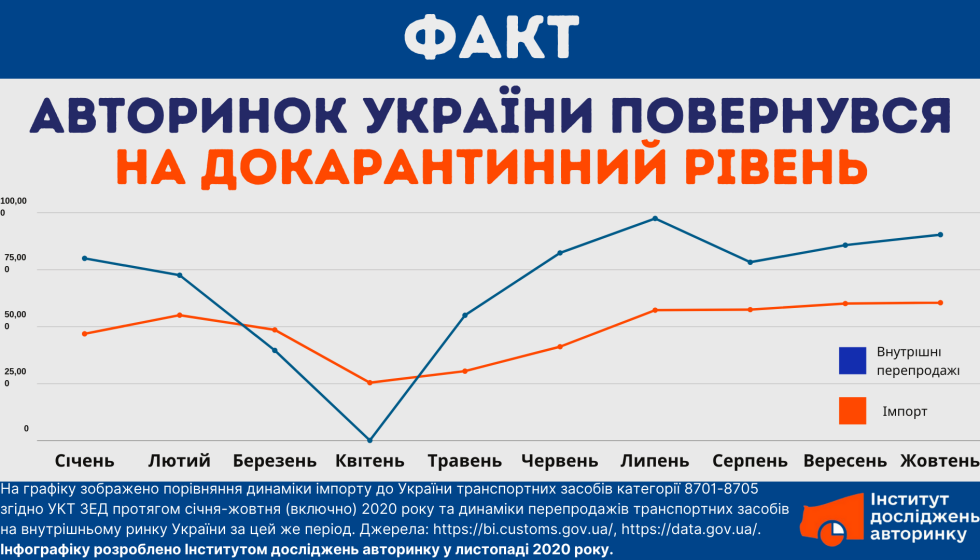 In total, from January to October 2020, 590 thousand vehicles were sold on the domestic market and 482 thousand vehicles were imported from abroad. These figures are lower than in 2019. However, it is worth considering the circumstances: first, the pandemic; secondly, there is currently no mass legalization of "Eurobills".
Even during quarantine, people found a way to buy and sell cars, and businesses adapted to the new conditions. The car market in Ukraine has been developing and growing naturally for the last few months. And will continue to do so if no one and nothing interferes.