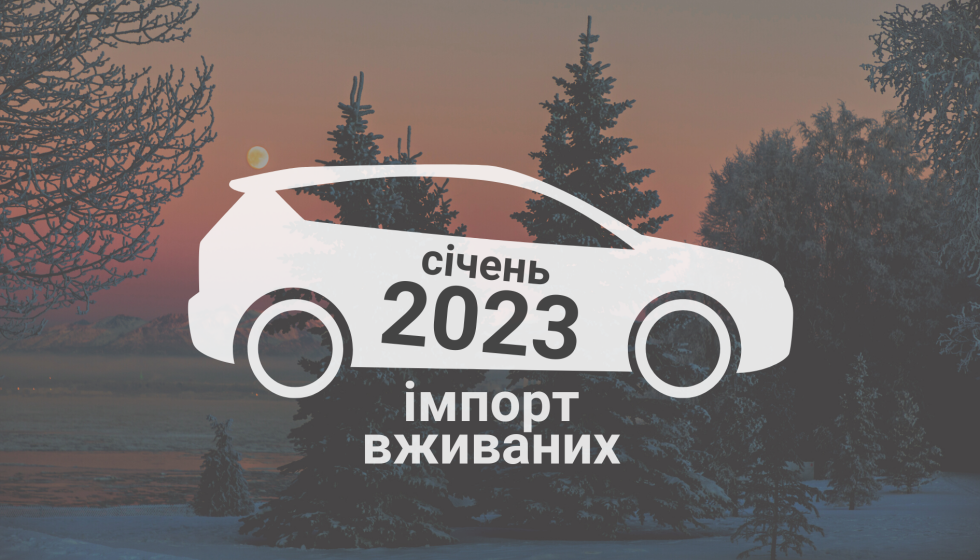 The top 20 used cars from abroad in January were determined
Experts of the Institute of Car Market Research analyzed the statistics of car registrations and identified the top 20 most popular models that were imported from abroad in January.
The most popular brands among imported cars with mileage
As among domestic resales, the rating of "freshly driven" used cars was led by the Volkswagen brand. 2,400 such cars were registered in January, which was 19% of the total number.
The second place was taken by the Renault brand, whose share increased to 11.3% (1.4 thousand) . Skoda took third place ( 7.8% and 1.1 thousand units). Ford dropped one step down and was in 4th place with a share of 7.5% (1,000 units). The Nissan brand took fifth place ( 5.6%, 0.7 thousand units).
The most popular models of used cars from abroad
After the cancellation of "zero" customs clearance, the Volkswagen Golf remains the leader of "freshly driven" passenger cars with mileage. They brought them in January767 pcs.
Skoda Octavia was in second place (657 units), and Renault Megane was in third place (614 units).
The former long-term leader of used cars from abroad and the leader of domestic resales , Volkswagen Passat (537 units), was in fourth place at the end of January. Closes the first five Renault Scenic (426 units).
In general, the January top-20 most popular used cars from abroad looks like this:
Volkswagen Golf — 767 pcs.
Skoda Octavia — 657 pcs.
Renault Megane — 614 pcs.
Volkswagen Passat — 537 pcs.
Renault Scenic — 426 pcs.
Ford Focus — 301 pcs.
Volkswagen Touran — 250 pcs.
Nissan Qashqai — 218 pcs.
Skoda Fabia — 204 pcs.
Audi A4 — 200 pcs.
Opel Astra — 188 pcs.
Opel Zafira — 183 pcs.
Ford Fusion — 181 pcs.
Nissan Leaf — 180 pcs.
Volkswagen Tiguan — 178 pcs.
Volkswagen ID.4 — 162 pcs.
Nissan Rogue — 145 pcs.
Mazda CX-5 — 133 pcs.
Audi A6 — 131 pcs.
Audi Q5 — 129 pcs.
Subscribe to the Telegram channel of the Auto Market Research Institute to be the first to receive information without advertising or spam.