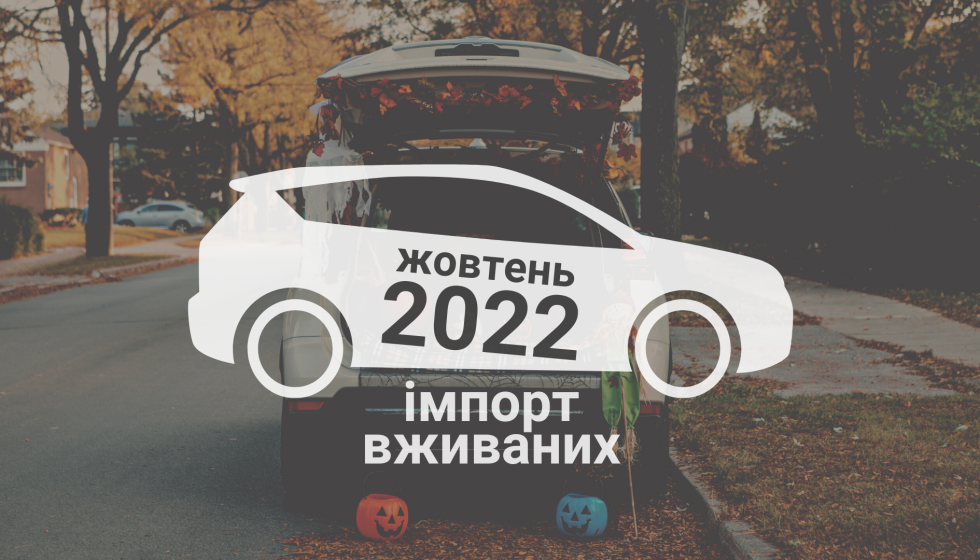 The same, but less: top 20 used cars from abroad in October
Experts of the Institute of Car Market Research analyzed the statistics of car registrations and identified the top 20 most popular models that were imported from abroad in October.
During October, Ukrainians registered only 15,300 used cars imported from abroad. Thus, the indicators of the second month of autumn turned out to be the worst in 2022, if we do not take into account the crisis March, when most state institutions and services did not work due to the start of a full-scale war in Ukraine. The reasons for such a drop in the import of cars from abroad were the cancellation of the so-called zero customs clearance, the economic crisis and the change in the exchange rate, as well as the increase in the price of cars abroad.
The most popular brands among imported cars with mileage
As among domestic resales, the rating of "freshly driven" used cars was led by the Volkswagen brand. 2,700 such cars were registered in October, which was 17.7% of the total number.
The second place was taken by the Renault brand, whose share increased to 9.3%. Ford is in third place ( 8.1% share), and Nissan is in fourth place ( 6.2% ). Skoda rose from sixth to fifth place with a share of 5.8%.
Of the American brands, Jeep remained in the top 20 in 10th place, as well as Tesla, which was in 17th place. The temporary shutdown of Ukrainian seaports has a negative impact on this segment of imported cars.
The most popular models of used cars from abroad
Most often, in October, Ukrainians brought used Volkswagen Golfs (787 units) from abroad. The second place was taken by the Volkswagen Passat (688 units), and the third place by the Renault Megane (572 units).
The fourth place was taken by Skoda Octavia (563 units), and the fifth place by Renault Scenic (411 units).
Comparing the list of the most popular models in October with the ratings of previous months, it can be said that the preferences of Ukrainians have stabilized, and established trends are present on the market even in wartime conditions.
In general, the October top-20 most popular used cars from abroad looks like this:
Volkswagen Golf — 787 pcs.
Volkswagen Passat — 688 pcs.
Renault Megane — 572 pcs.
Skoda Octavia — 563 pcs.
Renault Scenic — 411 pcs.
Ford Focus — 353 pcs.
Nissan Leaf — 262 pcs.
Ford Fusion — 261 pcs.
Audi A4 — 237 pcs.
Volkswagen Tiguan — 237 pcs.
Nissan Rogue — 229 pcs.
Nissan Qashqai — 224 pcs.
Skoda Fabia — 221 pcs.
Volkswagen Touran — 219 pcs.
Volkswagen Jetta — 215 pcs.
Opel Astra — 201 pcs.
BMW 3 Series — 187 units.
Ford Kuga — 185 pcs.
Opel Zafira — 176 pcs.
Audi Q5 — 166 pcs.
Subscribe to the Telegram channel of the Auto Market Research Institute to be the first to receive information without advertising or spam.