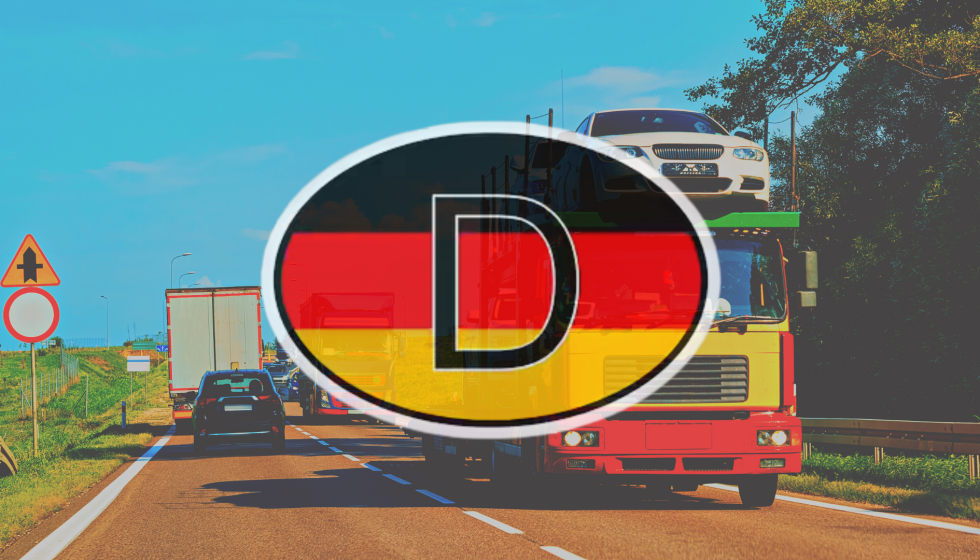 More expensive cars with mileage are brought from Germany. TOP-15 models and price
Germany took second place in the ranking of European Union countries, from where Ukrainians imported the most cars in the first half of 2022. Experts of the Institute of Car Market Research analyzed the statistics imports, determined the top 15 most popular models of "Germans" and their value abroad.
From January to June, Ukrainians brought 65,800 used cars from Germany. This is 27.2% of the total number of cars imported during this period from the countries of the European Union. As in the case of cars from Poland, imports significantly increased after the adoption of the so-called zero customs clearance.
At the same time, a special growth occurred quantitatively : from 3.8 thousand cars in January to 25.1 thousand in June, that is, almost 7 times more. However, the share of cars from Germany did not increase significantly: from 23% at the beginning of the year to 27.5% in June. It can be assumed that in this way German machines replaced the share of "Americans", the number of which significantly decreased after the start of a full-scale war and the temporary blocking of seaports.
German cars are popular in Ukraine because of their good reputation. Used cars are believed to arrive from Germany in better condition, with a good service history and generally higher quality than cars from other markets. In practice, this is not always the case, but a car with the label "Brought from Germany" has a significant competitive advantage on the Ukrainian market.
It is worth noting that some of the cars from Germany are resold to Ukrainians in Poland and Lithuania, so the real number of used cars from Germany is somewhat higher than shown in official statistics.
The disadvantage of buying a used German car is the impossibility of checking the car's history. In Germany, unlike neighboring Poland, there are no online car history check services, and at the state level, it is not allowed to distribute information about the vehicle based on the VIN code. Since service information at an official dealership is not always available, especially for older cars, and paper service books can easily be forged, buying a car from Germany is actually not as transparent as it might seem.
The price of cars from Germany
According to general import trends in the first half of 2022, the majority of used cars from Germany (84.7%) were cheaper than $5 thousand. As in the case of cars from Poland, cars worth $1,000 to $2,000 were mostly imported from Germany. These were 31.1% of the total number (20.4 thousand pieces). The average price of a car from Germany in the first half of 2022 was $3,516. This is almost $1,000 more than the average price of a car from Poland.
The higher average cost of used cars from Germany can be explained by the fact that it is simply economically unprofitable to bring too cheap cars from there to Ukraine. Therefore, it is more profitable to bring cars of a lower price category from Poland, and in Germany — cars worth more than $5 thousand. This is noticeable in import statistics: the average price of almost every popular model is higher.
What models of cars were brought from Germany
Surprisingly, the leader of the Ukrainian market, the Volkswagen Passat, which is manufactured in Germany, took only second place in the ranking of the most popular used "Germans". 4,300 of them were bought, and the average "Passat" from Germany cost $2,697. Instead, the first place was taken by its closest competitor and relative, the Volkswagen Golf (5,900 units, average price $1,895).
The third place is for another VAG product, the Czech Skoda brand (which, by the way, has undergone rebranding this week) — Octavia. Ukrainians brought 2,300 such models from Germany in half a year, and such a model cost an average of $2,265.
If compared with the rating of used cars from Poland, the top 15 German cars are very similar. However, in addition to the higher average price, it is noticeable that more cars from premium brands have entered it. For example, you can see Mercedes-Benz E-Class and BMW 5 Series in it, which are not in the list of the most popular cars from the Polish market.
Volkswagen Golf — 5,867 units, average price $1,895
Volkswagen Passat — 4,336 units, $2,697
Skoda Octavia — 2,731 units, $2,265
Volkswagen Touran — 2,570 units, $2,240
Opel Astra — $1,938 each, 1,702
Renault Megane — 1,922 units, $1,870
Opel Zafira — 1,874 units, $1,633
Audi A4 — 1,701 units, $2,779
Ford Focus — 1,673 units, $1,645
Audi A6 — 1,604 units, $4,162
Renault Scenic — 1,532 units, $1,648
Mercedes-Benz E-Class — 1,480 units, $4,160
Skoda Fabia — 1,314 units, $1,214
BMW 3 Series — 1,188 units, $2,897
BMW 5 Series — 976 units, $5,557
Subscribe to the Telegram channel of the Auto Market Research Institute to be the first to receive information without advertising or spam.