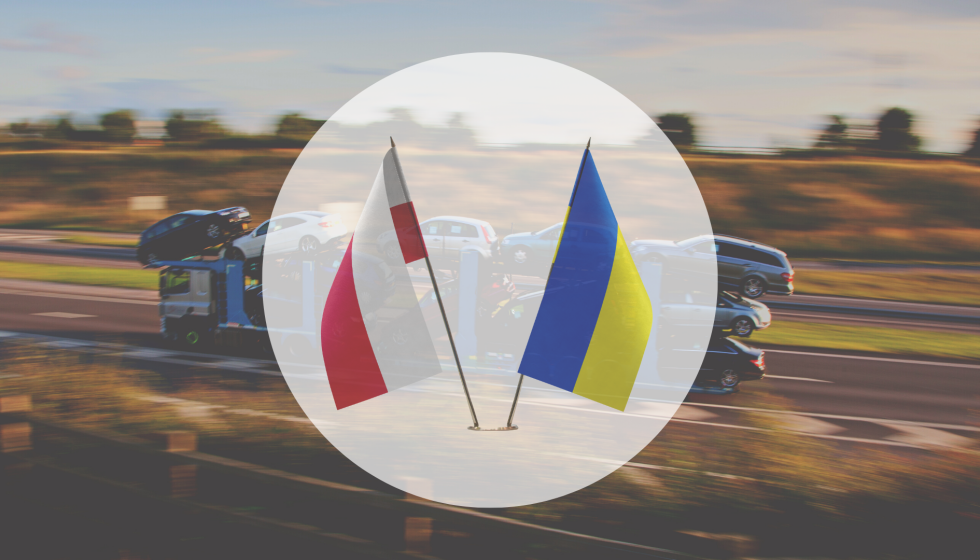 TOP-15 used cars from Poland and their prices abroad: what do Ukrainians bring?
Thanks to the effect of zero customs clearance in the first half of 2022, the import of used cars from Europe set a record. Ukrainians brought the most cars from neighboring Poland. Experts of the Institute of Car Market Research analyzed the statistics imports, determined the top 15 most popular models and their cost abroad.
From January to June, Ukrainians brought 89,200 used cars from Poland. This is 36.9% of the total number of cars imported during this period from the countries of the European Union. Cars were especially actively transported from there since April, since the adoption of the so-called zero customs clearance.
At the same time, the share of cars from Poland did not increase significantly: from 35% in January to 37.5% in June. However, the number of cars transported from Poland was almost six times greater : 5.7 thousand in January against 34.2 thousand in June. However, this growth was proportional — in line with the overall record import figures thanks to the possibility of processing without customs payments.
Cars are brought from Poland because of a favorable geographical location: delivery of cars to Ukraine is easier and cheaper. There is also a fairly large selection of used cars in an affordable price category, and the number of ads for the sale of individual models — especially diesel ones — can be even greater than in Germany.
Another advantage of buying a car in Poland is the ease of communication — even if you don't know the language, it will definitely be easier to understand and agree on the purchase than in other countries. The purchase itself does not take much time and does not require complicated bureaucratic procedures.
However, it is worth considering that Poland is a transit country on the way from Western Europe to Ukraine. Therefore, it is often used as a transport hub, where cars imported from other European countries are resold, or in general only for the production of export documentation. Therefore, the number of cars registered in Poland is less than the total number of cars exported from this country.
How much do cars from Poland cost?
The absolute majority of used cars from Poland (91.5%) cost less than 5 thousand dollars. Passenger cars priced from $1,000 to $2,000 were most in demand — there were 36.7% of them, or 32.7 thousand in quantity. The average price of a car from Poland in the first half of 2022 was $2,565.
Given that customs clearance was zero, that is, there were no customs payments and the price in the sales contract did not affect anything, it can be assumed that the amount of undervaluation of the car was minimal. So, we see a real need on the market, and not distorted customs statistics.
What car models were brought from Poland
The absolute leader in sales on the Ukrainian car market, the Volkswagen Passat, took first place in the top list of cars from Poland — 6,400 of them were exported. The average price of this model in Poland was $2,059. The second place was taken by another Volkswagen — Golf, with an average price of $1,585. 4,900 of these were brought from Poland. Skoda Octavia closes the top three: 3,900 units, average price — $2,111.
In general, the rating of used cars from Poland does not contain any surprises, fully corresponds to today's market picture and corresponds to modern import trends.
Volkswagen Passat — 6,370 units, average price $2,059
Volkswagen Golf — 4,926 units, $1,585
Skoda Octavia — 3,912 units, $2,112
Renault Megane — 2,920 units, $1,791
Renault Scenic — 2,866 units, $1,617
Audi A4 — 2,709 units, $2,156
Opel Astra — 2,521 units, $1,560
Opel Zafira — 2,346 units, $1,559
Ford Focus — 2,292 units, $1,582
Volkswagen Touran — 2,148 units, $2,027
BMW 3 Series — 2,022 units, $2,137
Audi A6 — 1,956 units, $2,822
Skoda Fabia — 1,480 units, $1,497
Toyota Avensis — 1,474 units, $2,103
Opel Vectra — 1,272 units, $1,317
Subscribe to the Telegram channel of the Auto Market Research Institute to be the first to receive information without advertising or spam.