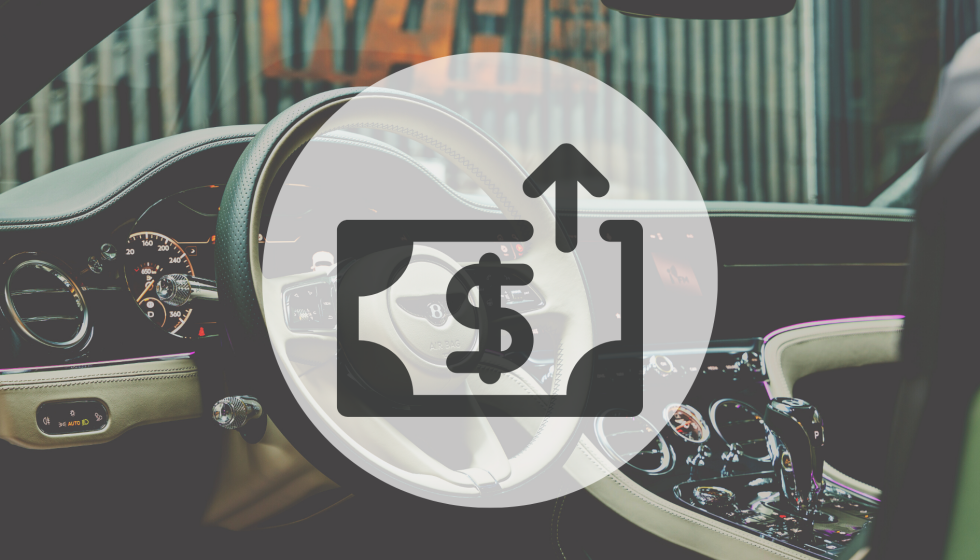 Sales of new cars fell in the EU, and the premium is breaking records. Why does this happen?
World automakers report a decline in demand for new cars in Europe and North America. Representatives of BMW and Volkswagen, among others, talk about the decrease in the number of orders. In contrast, premium brands such as Ferrari and Bentley are reporting record sales. Why this is happening, the experts of the Institute of Car Market Research investigated.
Sales of new cars will continue to decrease
Most representatives of car manufacturers admit that the prospects of the industry are disappointing. Despite the fact that the problem of long waiting times for cars due to the shortage of semiconductors and chips has actually been solved — the time from ordering to delivery of cars is constantly decreasing — production volumes are decreasing. The number of those who express a desire to buy a new car is also decreasing. "The number of incoming orders is falling," BMW CEO Oliver Zipse said, pointing to Europe in particular.
Until recently, carmakers have raised prices to maintain profitability, but soaring inflation in North America and Europe may make it difficult to pass on rising costs to the end consumer. " Demand is falling ", — confirmed the financial director of Volkswagen Arno Antlitz, although he emphasized that there are enough orders in the coming months.
Premium cars are bought more
In the second quarter of 2022, 3,455 Ferrari cars were bought in the world, which is 28.7% more than in the same period of 2021. The model range included seven cars with internal combustion engines and three hybrids, the share of which was 17% of the total number. Sales growth was recorded in all regions: EMEA (+ 4.5%), North, Central and South America (+ 62.2%), Mainland China, Hong Kong and Taiwan (+ 115.7%), and APAC countries (+ 21.4%).
At the same time, the net income of the Italian manufacturer increased by 24.9%, and the operating profit increased by 17.8%. Benedetto Vigna, CEO of Ferrari, emphasized: "The number of orders also reached a record level in the second quarter ."
Another premium brand , Bentley, also reported record figures. Since the beginning of the year, the manufacturer has sold 7,398 cars worldwide, which is 3% more than in the same period of 2021. In Europe, sales of the brand increased by 33%, while in the UK demand increased by as much as 44%. Global sales of the brand increased by 3%.
Overall, Bentley 's operating profit increased by 124% between January and June 2022 compared to the same period the previous year. Profitability of sales reached a record level — 23.3%.
The most popular was the Bentley Bentayga SUV, which accounted for as much as 40% of the total number of brand cars sold (2,956 units). Continental GT and Flying Spur followed with sales of 2,441 and 1,977, respectively.
Inflation has less effect on sales of premium cars
Data from online car dealerships and auction platforms indicate a decrease in demand for new cars in Europe since March of this year. Buyers have become more cautious and more hesitant when buying a car. Instead, buyers of premium cars will always be found, despite the fact that the majority cannot afford such cars, believes Wojciech Dzewiecki, head of the Polish Institute for Car Market Research SAMAR. This segment of the market is smaller compared to others, there is more stability, and that is why the sales statistics of premium brands in the used car market look so good compared to others, the expert adds.
Also, in his opinion, the following factors have a positive effect on the sale of expensive cars:
Many financial solutions have appeared on the market, available not only to companies, but also to individuals. Instead of buying, they actually rent a car. This means that you do not need to pay the full price of the car right away. People use them more and more often, because premium cars have become more affordable in this way.
For most, the monthly payment is an acceptable expense for using a car, especially since the difference in cost between renting a premium class car and an ordinary popular car of the same class is insignificant. Including because of the high residual value of premium class cars, they depreciate more slowly.
Premium class cars always have a longer service life. In addition, in difficult times, during inflation, with large fluctuations in prices and the increase in the price of cars, for many people, buying a premium car is a kind of investment. The car is bought now, because tomorrow it may become more expensive.
Sales are also affected by the current model range. More and more electric cars are appearing among premium cars, which are in great demand in European markets. In most cases, their price almost equaled the price of a car with a diesel engine. This is especially relevant for buyers from countries where much attention is paid to reducing CO2 emissions.
Car manufacturers today are more willing to offer their customers highly profitable cars, which include premium cars, and offer favorable purchase terms.
Subscribe to the Telegram channel of the Auto Market Research Institute to be the first to receive information without ads and spam.