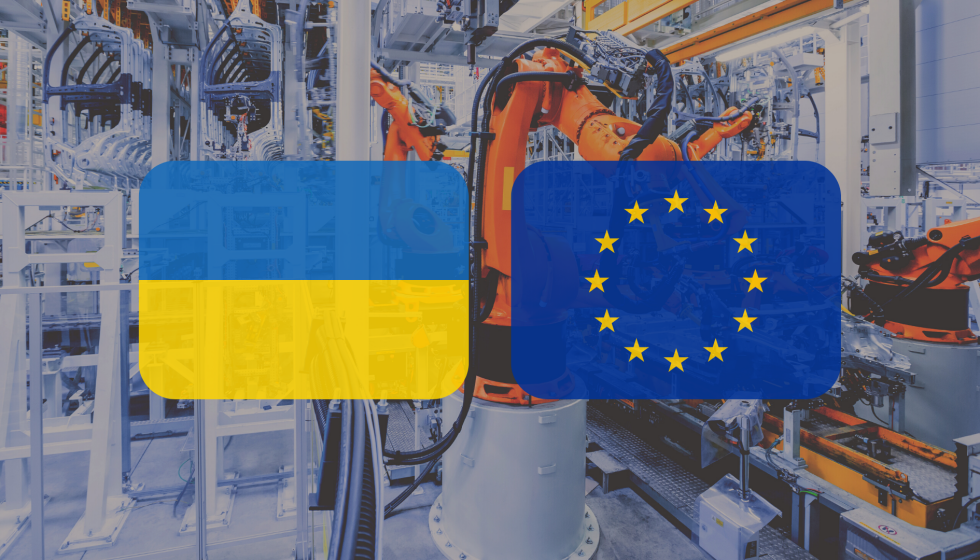 How the war in Ukraine affects the European auto industry
Russia's full-scale invasion of Ukraine not only turned life upside down in our country, but also poses challenges to foreign partners. The global automotive industry, which did not have time to completely overcome the consequences of the COVID-19 pandemic, has to change its forecasts and plans once again. The automotive sector of Ukraine actually fell out of the European economy. Experts of the Institute of Car Market Research, together with their Polish colleagues, described the biggest changes that European car manufacturers faced as a result.
Lack of wiring harnesses
Ukrainian enterprises were one of the largest suppliers of wiring harnesses to the European Union. Well-known international companies chose border regions in the West of Ukraine to build their factories because of the favorable geographical location, convenient logistics and relatively inexpensive labor force.
These are Japanese Fujikura, French Nexans, German Kromberg & Schubert, Japanese Yazaki and Sumitomo. Ukrainian enterprises also worked in this field. Electrical wiring for many European car brands — Opel, BMW, Mercedes-Benz, Volkswagen, Audi, Skoda, Porsche, Bentley, and others — was made on them.
Due to the full-scale invasion of Russia in Ukraine, "Fujikura" has suspended production, other companies are working on a limited basis. As a result, the Volkswagen and BMW concerns reduced volumes and temporarily closed some assembly lines. Mercedes-Benz also expects a decrease in production. There is also a risk of a multi-month break in MAN truck production.
Production disruptions mean delays in the delivery of finished cars to dealers, which means an increased shortage of new vehicles.
Deficiency of metals and inert gases
Before the start of the full-scale war, Ukraine played an important role in the supply of metals for the automobile industry. For example, the share of exported steel to the European Union was 29% of the total amount.
Also, our country was one of the largest suppliers of some inert gases used in the production of electronic components. In particular, neon, which is necessary for the production of microcircuits. Ukraine provided 25% of the world supply of neon.
Russia's invasion of Ukraine has led to an increase in the prices of metals used in the production of cars: aluminum for body parts, palladium for catalytic converters and nickel in batteries. Together with the increase in energy prices, this situation will lead to an increase in the cost of new cars.
Is there a way out?
Some companies with factories in other countries are trying to transfer the production of electrical wiring there. These are, first of all, Kromberg & Schubert, Yazaki and Leoni.
European companies are looking for alternative sources of supply of raw materials and components. The Volkswagen Group is working to ensure that the main suppliers transfer the production of wiring harnesses to other plants. The search for a new location covers Eastern Europe, North Africa, Mexico and China.
The BMW concern promises to "intensely communicate" with partners to find new sources of supply. Stellantis Corporation has already found a new supplier, but declined to specify its location.
According to European experts, the transfer of production to factories in other "low-cost markets", such as Romania, Serbia or Tunisia, entails the purchase of new equipment, and its installation can take many months.
With the search for alternative suppliers of metal and noble gases, the situation is even more complicated. It is much more difficult and expensive to transfer production, and there are significantly fewer suppliers in the world.
In general, European experts emphasize that the future of the automobile market depends on many variable factors, so it is currently impossible to make an accurate forecast. However, one way or another, the process of finding new suppliers for raw materials and components or relocating production will take time. As a result, we should expect an increase in the cost of new cars, a decrease in production volumes, as a result — their shortage and another increase in prices. This will lead to an increase in the price of used cars as well. The crisis of the world automotive industry and the car market is still ahead.
According to the Ukrainian experts of the Institute of Car Market Research, the transfer of production to other countries may be a hasty decision. Most of the supplier plants for the European automotive industry are located in areas where there are no active hostilities. The Ukrainian economy in these regions is gradually resuming its activity, and it can fully function in the near future.
Of course, there are always risks in wartime, but building a new factory "in the field" and training new personnel is a long and expensive process. On the other hand, the production process at Ukrainian factories is adjusted and can be restored at any moment. The probable lack of "working hands" can be easily filled by inviting internally displaced persons to work. That is why, experts emphasize, it would be more expedient to preserve what has already been created, supporting the economy of our country and creating much-needed jobs in difficult times, while simultaneously increasing the sanctions pressure on Russia and breaking off any trade relations with it.