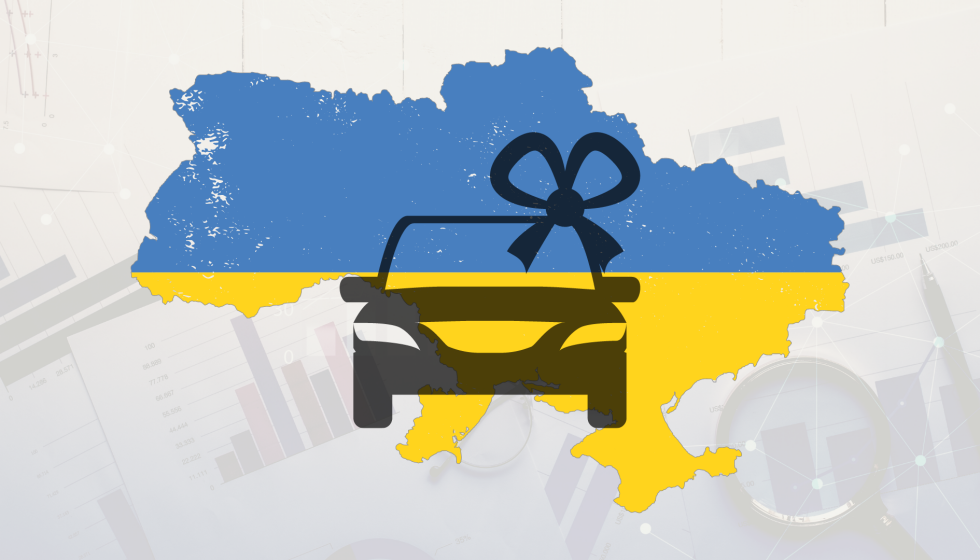 45% of new cars are bought in Kyiv and the region — statistics
Last year, Ukrainians set a record in the primary market: for the first time in 8 years, they bought more than 100,000 new cars. Almost half of them are registered in Kyiv and the region. Experts from the Automotive Market Research Institute identified the reasons for this situation and compiled a rating of regions in which new cars were actively bought.
In 2021, 30.2% of all new cars (33,000) were registered in the capital. Another 13.9% (15,000) registered in the Kyiv region. In total, 44.1% of all passenger cars that left car dealerships in 2021 were registered in Kyiv and the region. The third place was taken by Dnipropetrovsk region (7.8%, 15 thousand).
Kharkiv, Odesa, Lviv, Zaporizhia, Poltava, Donetsk and Vinnytsia oblasts were also included in the ranking of the ten most active oblasts in the registration of new cars.
At the same time, the share of the city of Kyiv grew the most: from 28.5% in 2020 to 30.2% in 2021. The share of Odesa region increased from 5.0% to 5.2%. The shares of Zhytomyr, Cherkasy and Luhansk oblasts grew slightly.
The share of Kharkiv region fell from 8.3% to 7.7%; from 8.3% to 7.8% — Dnipropetrovsk; from 14.4% to 14.0% — Kyiv. The decrease in the share of Kyiv region may be due to a change in the logic of assigning region codes on license plates. In the past, Kyivites often registered cars at service centers outside the city, saving time waiting in line. After license plates began to be issued at the place of registration of the car, instead of «registration» of the owner, those who did not want to drive license plates in the Kiev region in the capital, were forced to receive service centers within the city.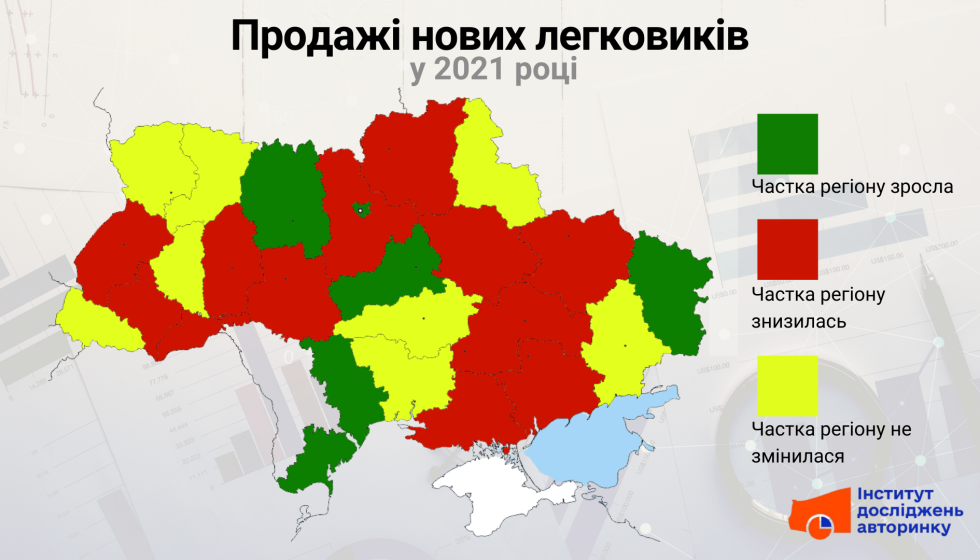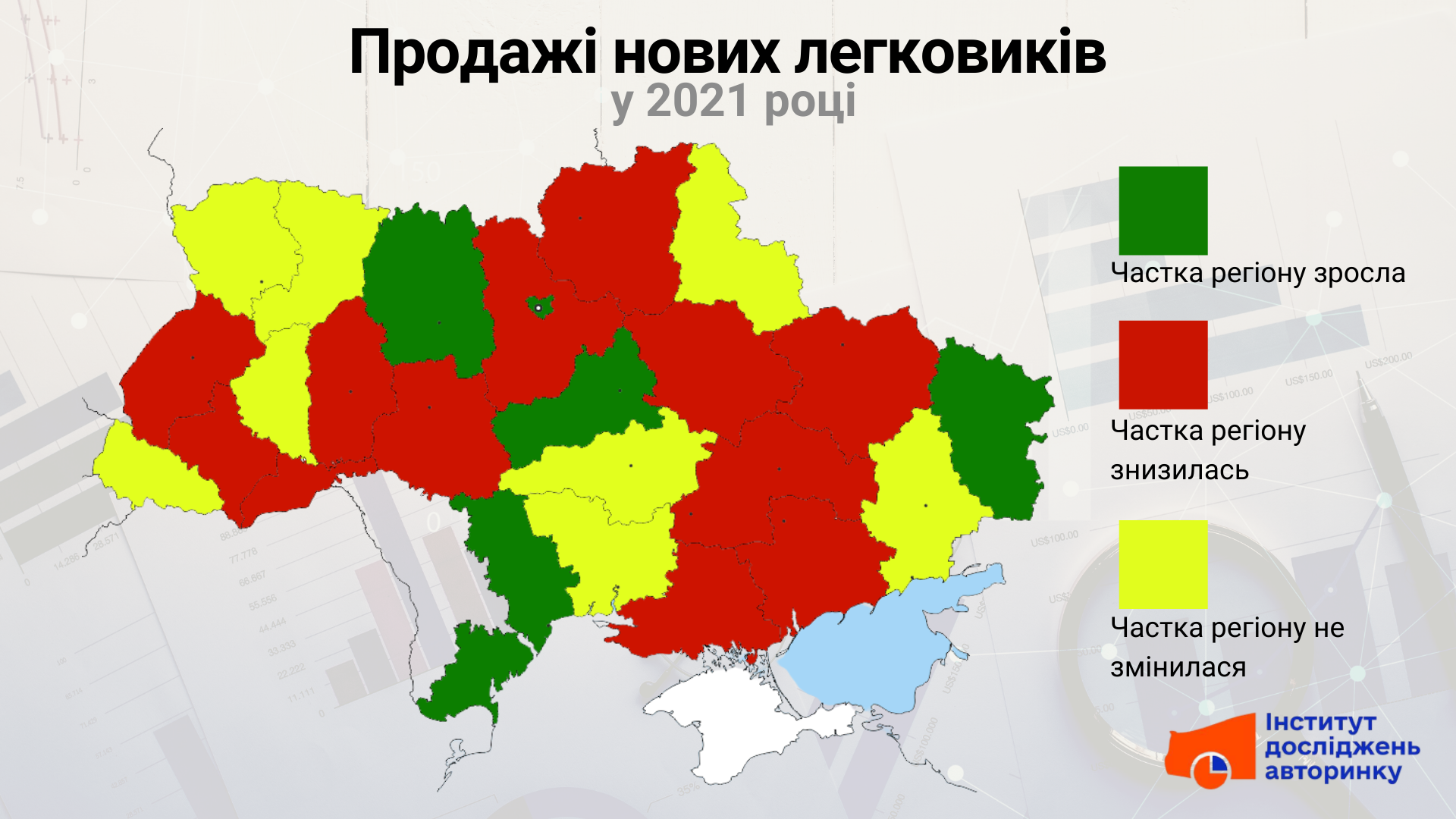 In general, as in the case of domestic resale of used cars, new cars were more actively bought in the largest and richest areas. In addition to the highest economic level of development in Ukraine, a significant share of Kyiv and the region may also be due to the large number of car dealerships and their registration of cars at the request of customers.
The leaders in the registration of the new passenger cars last year were:
TSC 8047 — Kyiv region, Kyiv-Sviatoshynskyi district, village Sofiyivska Borshchahivka
TSC 8048 — Kyiv
TSC 8046 — Kyiv
TSC 8043 — Kyiv
TSC 8041 — Kyiv
Experts from the Automotive Market Research Institute will help in forecasting business and choosing a development strategy. Write to us at [email protected] — we know what to advise you!