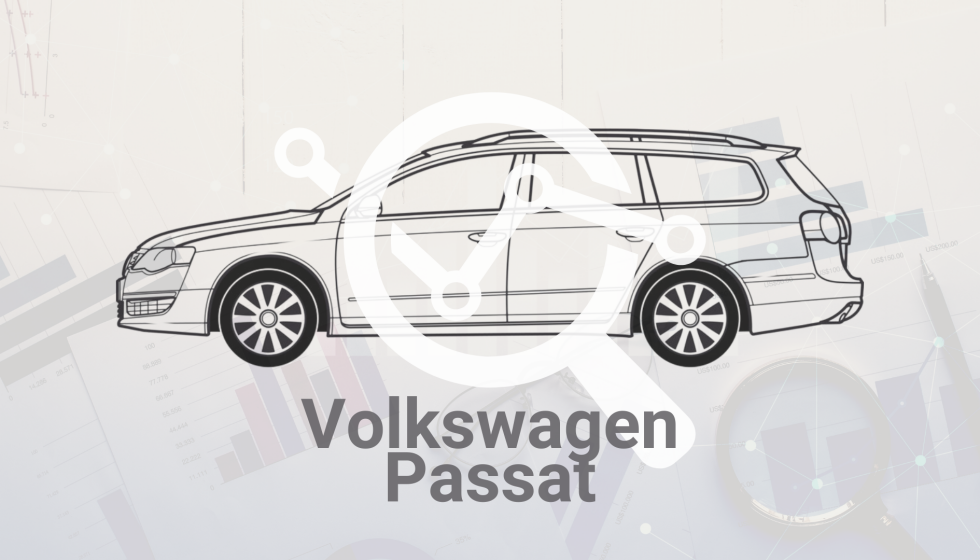 What Volkswagen Passat was brought from abroad in 2021 — analysts
For the fourth year in a row, the Volkswagen Passat tops the list of "freshly driven" used cars from abroad. In the last year alone, the fleet has been replenished with more than 30,000 used cars of this model. They are brought from both Europe and America. Experts from the Automotive Market Research Institute have analyzed in detail which "trade winds" Ukrainians buy: from the type of engine to the color. They also identified the most massive price range and areas in which the Volkswagen Passat was most in demand in 2021.
How many used Volkswagen Passats were brought from abroad
In total, during 2021, Ukrainians brought 30.7 thousand cars of this model. This is 60% more than in 2020. In quantitative terms, imports increased by 11.5 thousand units.
Imports of used Volkswagen Passat increased the most in July — almost doubled, and decreased in December 2021. This increase coincides with the period of the most active "legalization" of so-called "europlates", foreign-registered cars imported into Ukraine without proper customs clearance by the end of 2020 year. This Volkswagen model was popular among the mentioned car category, which is reflected in the statistics.
However, even if we reject the influence of the so-called "europlates", Volkswagen Passat would still take first place in the ranking of the most popular cars, although the number of customs cleared cars would be less.
Where used used Volkswagen Passat
Most Volkswagen Passats with mileage in 2021 were imported from the European Union. According to the Institute of Automotive Research, only 22% of the total number of such vehicles were manufactured in the United States.
Quantitatively, 23.8 thousand used "trade winds" were made in Germany, and 6.8 thousand — in USA.
Where most bought Volkswagen Passat
Residents of Lviv region turned out to be the biggest fans of "freshly driven" Volkswagen Passat in 2021. 9.2% of all cars of this model were purchased here (2.8 thousand units). The region's share in the sales structure decreased slightly compared to 2020, but increased in number.
Volkswagen Passat from abroad was also frequently bought in Kyiv (8.8%) and Kyiv region (7.6%). In total, Kyiv and Kyiv region account for 16.4% of the registration of used trade winds from abroad.
In what years of production Volkswagen Passat was the most popular
Analyzing the dynamics of Volkswagen Passat imports that Ukrainians imported from abroad in 2021, there are four peak years of production: 2001 (Passat B5), 2008 (Passat B6), 2012 (Passat B7) and 2016 (Passat B8).
At the same time, compared to 2020, the number of cars of this model older than 2007 has increased significantly. This can also be explained by the consequence of preferential customs clearance of the so-called "europlates".
Import trends are such that newer (under 7 years old) cars are imported from the United States, while older ones are imported from the European Union. In general, the average age of imported Volkswagen Passat in 2021 was 13.7 years. In 2020, the figure was two years lower: at 11.5 years. "Older" statistics have made preferential customs clearance "europlates", but this can not be called a trend. The process was a "legalization" of previously purchased cars and says only that now these cars can move legally on the roads of Ukraine. But this does not mean that Ukrainians have become more interested in the old Volkswagen Passat.
What type of engine did buyers choose?
Most of the imported Volkswagen Passats in 2021 were diesel: 60% of the total (18.2 thousand). 10 thousand (35% were gasoline), another 1.7 thousand (6%) were additionally equipped with HBO. In 2020, the number of diesel cars of this model in the structure of imports was significantly lower: at 45% of the total, and the majority were gasoline cars.
The number of diesel cars increased significantly between July and November and fell in December. This situation is also a consequence of the "legalization" of cars with foreign registration. The real interest of buyers in diesel cars in 2021 was less.
What engine volumes prevailed
Among the petrol Volkswagen Passat, the engine volume of 1,798 cubic centimeters was chosen the most (1.8 liters). In 2021, 3.2 thousand of them were brought from abroad, which is almost 26% of the total. In second place with a share of 21% — engines with a capacity of 1595 cubic centimeters (1.6 liters). Third place — for a typical "American" gasoline engine with a capacity of 2.5 liters (240 cubic centimeters)
Among diesel cars, most were equipped with a 1968 cubic centimeters (2.0 liters). 10.2 thousand Ukrainians brought such 31% of diesel cars were with an engine capacity of 1896 cubic centimeters (1.9 liters), or quantitatively 5.7 thousand. Another 9% (1.7 thousand) had 1598 cubic centimeters (1.6 liters). Most of the diesel Volkswagen Passat came from the European Union.
What type of body was preferred
The largest replenishment of Ukraine's fleet in 2021 was Volkswagen Passat in a station wagon body — 56% (17,000). Sedans, respectively, were a minority (44%, 13.6 thousand units).
Interestingly, most station wagons (78%) were diesel and most sedans (56%) were petrol. This is due to the peculiarities of the markets of Europe and America. Most sedans with gasoline engines are bought at auctions in the United States, and station wagons with diesel engines are imported from the European Union.
What color was the most popular
The highest demand in 2021 among the "freshly driven" was the gray Volkswagen Passat (38.3%). 11.7 thousand of them were brought in a year. In second place in popularity — black (26.5%), in third place — blue (15.4%).
Orange (3 pcs.), Purple (12 pcs.) And yellow (65 pcs.) Models were the least imported from abroad.
At what prices bought a Volkswagen Passat
According to information provided by AUTO.RIA, most of the ads "just driven" Volkswagen Passat was in the range of 5 to 12 thousand dollars. After this mark, as the price increased, the number of ads decreased. This situation is fully consistent with the general situation on the market: due to low purchasing power, Ukrainians choose cheaper cars.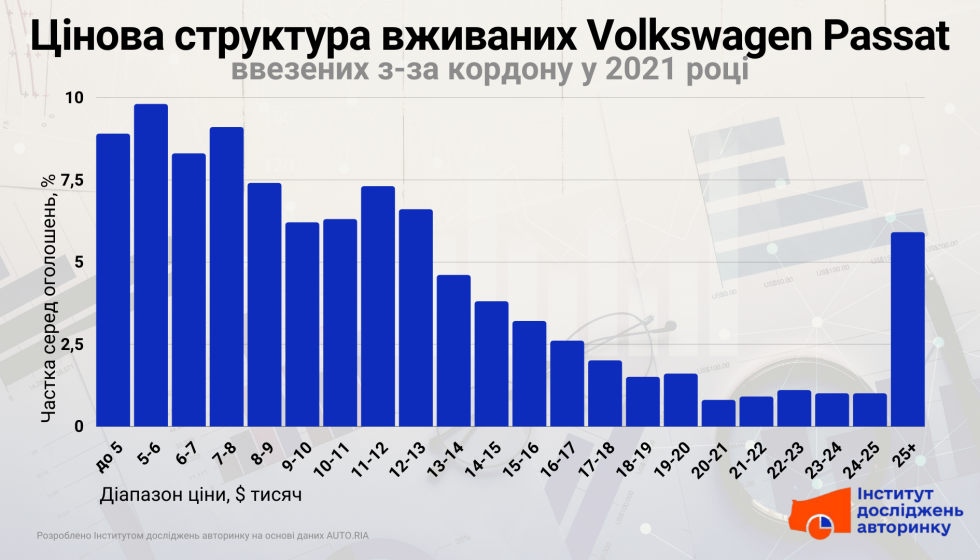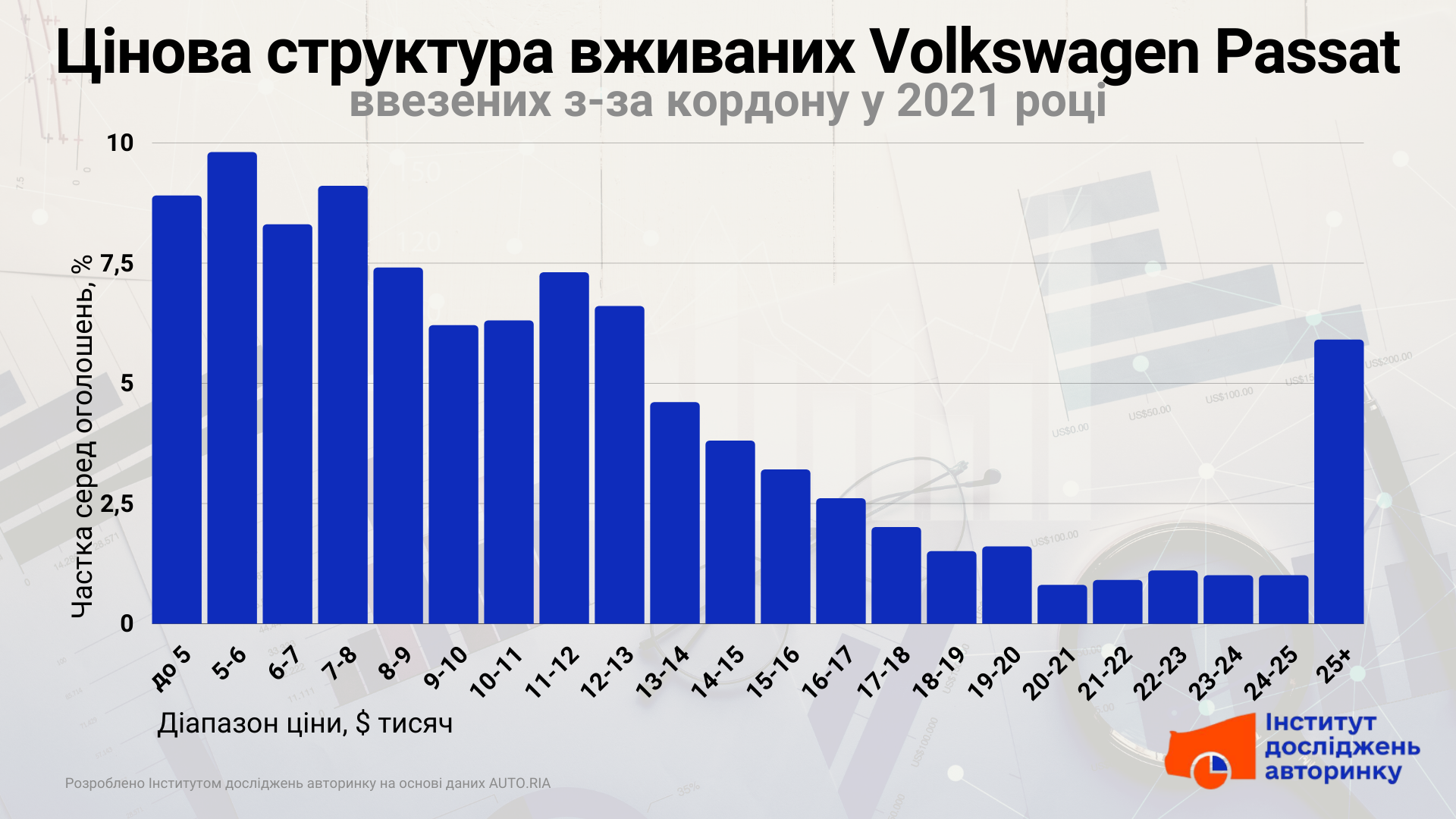 Conclusion
It is difficult to explain the phenomenon of Volkswagen Passat's success in Ukraine. However, it is possible to clearly describe the portrait of the most popular model, which is mostly driven by Ukrainians. In our case, experts from the Institute of Automotive Research divided them into the two most common types.
The first — "European":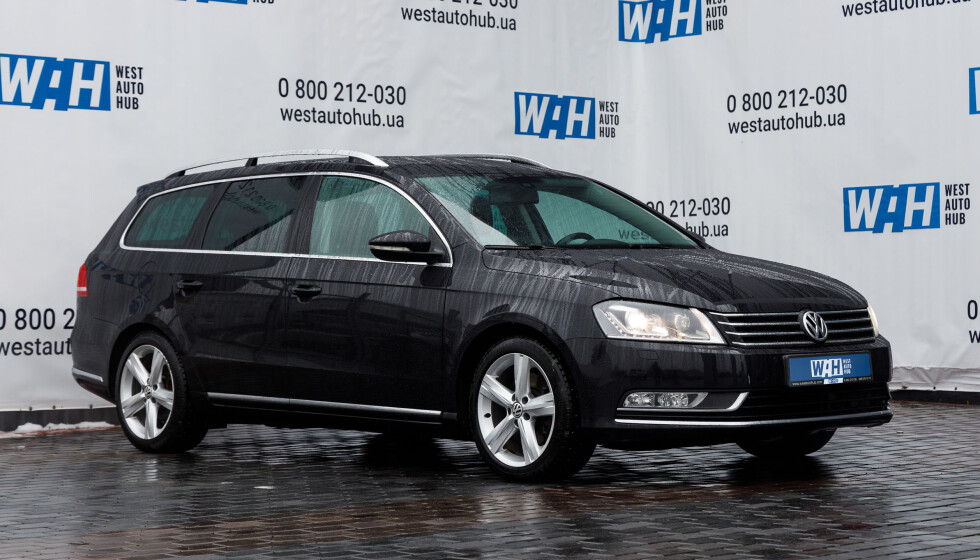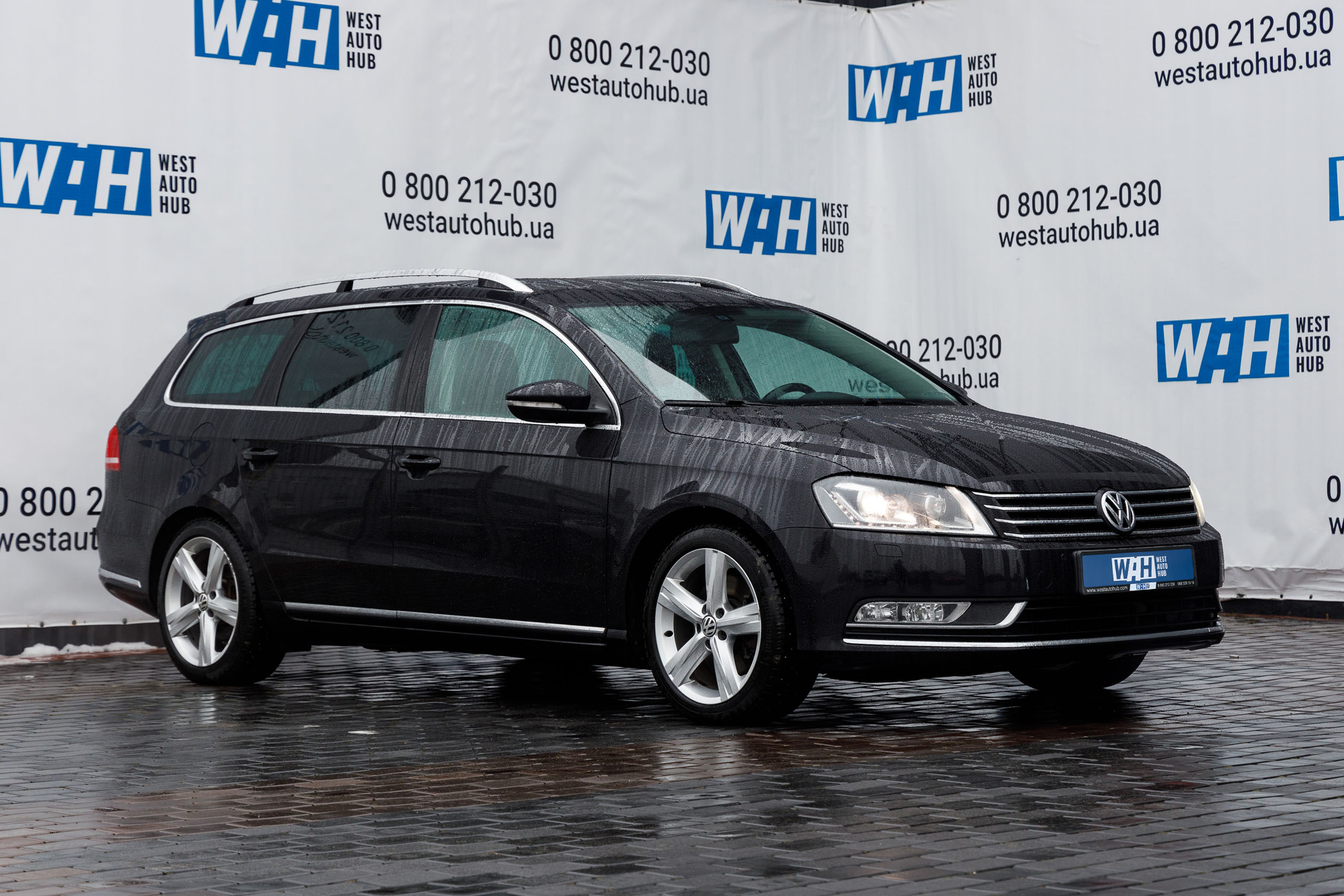 Diesel Volkswagen Passat B7 2012 model year, wagon-type body, imported from the European Union. Engine capacity — 2.0 liters, color — black. Bought in Lviv for 11 thousand dollars.
The second — "American":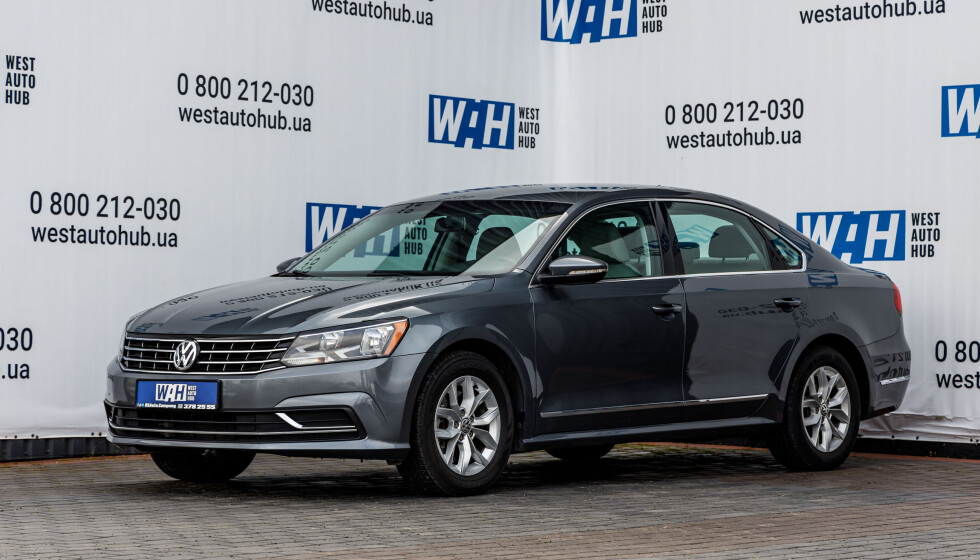 Gasoline Volkswagen Passat 2016 model year, in a sedan-type body, imported from the United States, color — gray. Engine capacity — 1.8 liters. Bought in Kiev for 15.5 thousand dollars.
Subscribe to the page of the Institute of Research of the car market in social networks, so as not to miss the next publications!