40 years to the European level of motorization
Ukraine has one of the lowest levels of motorization in Europe: 232 cars per 1,000 people. Less — only in Moldova, Albania, Macedonia. Nearby in the statistics are Asian and African countries: Kazakhstan, Iran, South Africa, Zimbabwe.
To achieve the European average of 610 cars per thousand people, another 15 million cars need to be brought to Ukraine.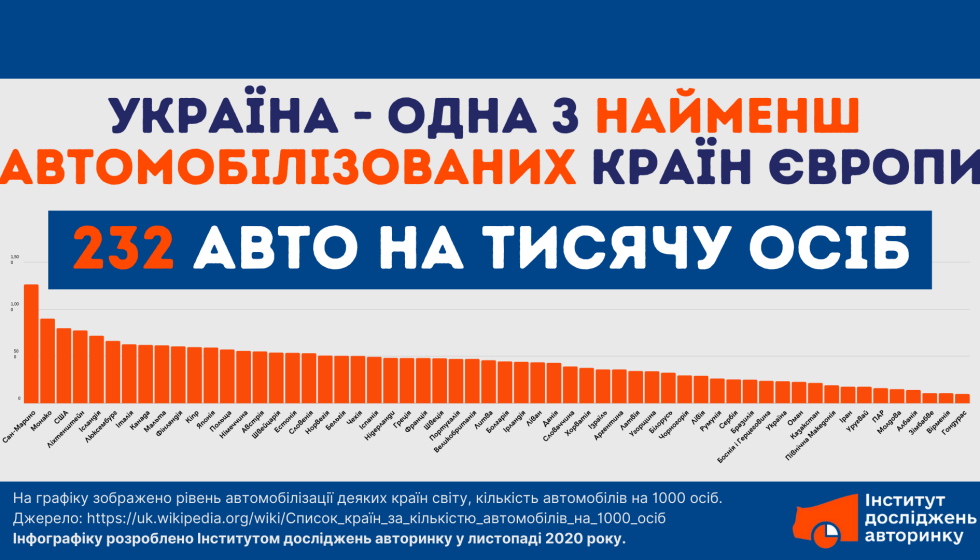 With the current dynamics of imports (350 thousand used cars and 100 thousand new ones every year), it will take another 40 years.
Do you still believe that in the largest country in Europe — Ukraine — there are too many cars, and they will not fit here?