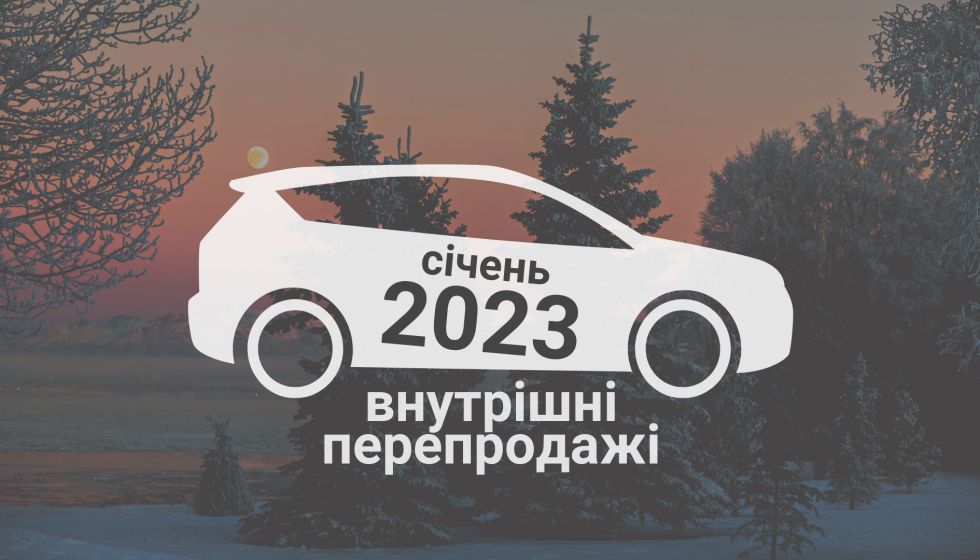 What used cars did you buy in January? Top 20 models
Experts of the Institute of Car Market Research analyzed the statistics of car registrations and identified the top 20 most popular used models that were bought in Ukraine in January.
The most popular brands in the domestic market
The leader of passenger car brands that were bought on the domestic market, according to the results of January remains Volkswagen. Ukrainians concluded 8,300 purchase and sale agreements for cars of this brand, which is 12.8% of the total number. Such indicators are quite stable and are repeated from month to month.
The second place is traditionally occupied by the products of the Russian-Soviet VAZ. The share of the brand is gradually decreasing and in January amounted to 6%, 3.9 thousand deals.
The third place in the rating was taken by Renault (5.8%, 3.8 thousand ). The fourth position was taken by Skoda with a share of 5.4% ( 3.5 thousand ). Toyota closes the top five with a share of 5.4% and 3.4 thousand deals.
The most popular models in the domestic market
The first place among domestic sales in November is occupied by the unchanging leader of the Ukrainian car market Volkswagen Passat (2.5 thousand deals). Daewoo Lanos and its modifications remain in second place (2.2 thousand deals). Third place was taken by Skoda Octavia (2.1 thousand transactions), and fourth place was taken by Volkswagen Golf (1.9 thousand transactions). Rounding out the top five is Renault Megane (1.2 thousand transactions).
It is noteworthy that the VAZ 2109/99 dropped significantly in the rating.
In general, the January rating of resales of used cars in the domestic market looks like this:
Volkswagen Passat — 2,503 units
Lanos & Sens — 2,132 units
Skoda Octavia — 2,049 units
Volkswagen Golf — 1,869 units
Renault Megane — 1,136 units
Ford Focus — 1,011 units
BMW 5 Series — 987 units
Opel Astra — 891 units
Toyota Camry — 886 units
BMW 3 Series — 873 units
Audi A6 — 859 units
Skoda Fabia — 819 units
VAZ 2109/99 — 800 units
Mercedes-Benz E-Class — 767 units
Chevrolet Aveo — 752 units
Audi A4 — 749 units
BMW X5 — 709 units
Renault Scenic — 617 units
Volkswagen Jetta — 613 units
Mitsubishi Lancer — 596 units
Subscribe to the Telegram channel of the Auto Market Research Institute to be the first to receive information without advertising or spam.