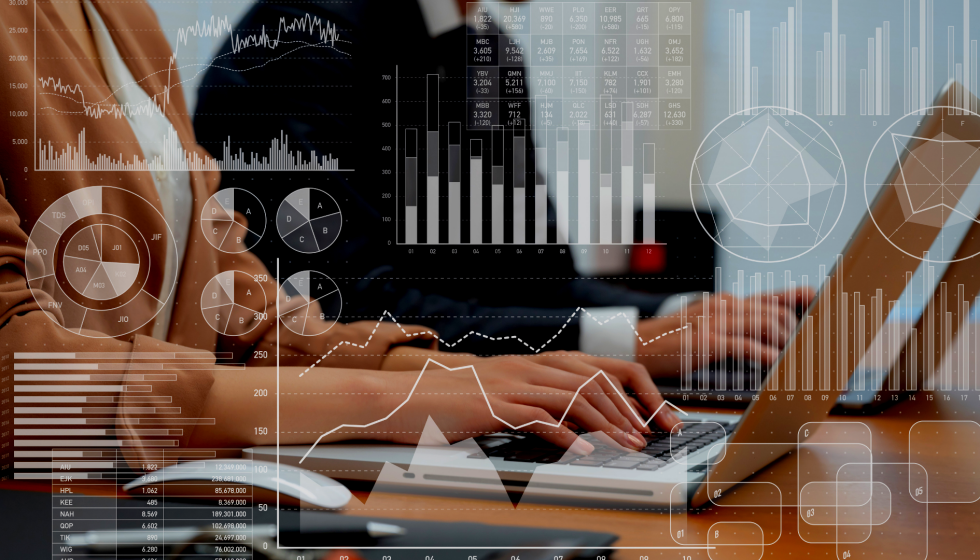 Statistics of the secondary car market in May 2021
"Secondary market" should be understood as the total number of purchase and sale agreements of used cars of the relevant type (cars, trucks, buses, etc.), and the number of first registrations of such vehicles.
In total, in May 2021, 105,924 units were resold on the secondary market. passenger vehicles. From them 33 848 pieces. (32%) — the first registrations of imported cars, 72,076 units. (68%) — resale within the country.
Compared to the previous month ( April 2021 ), the total market volume decreased by 15%, but the market structure remained almost unchanged.
Compared to May 2020, the total market volume increased by 18%, and the structure of the market changed slightly in favor of domestic resale.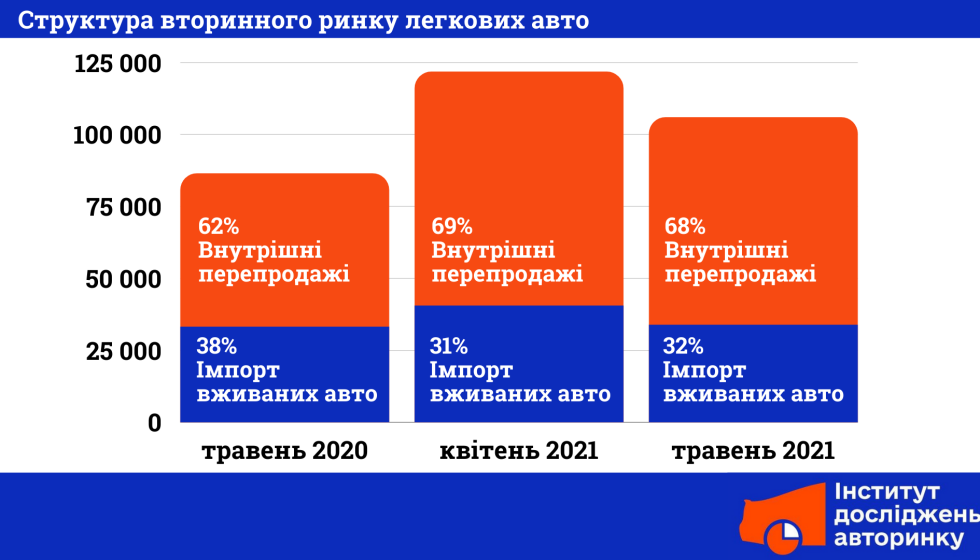 The most popular models on the secondary market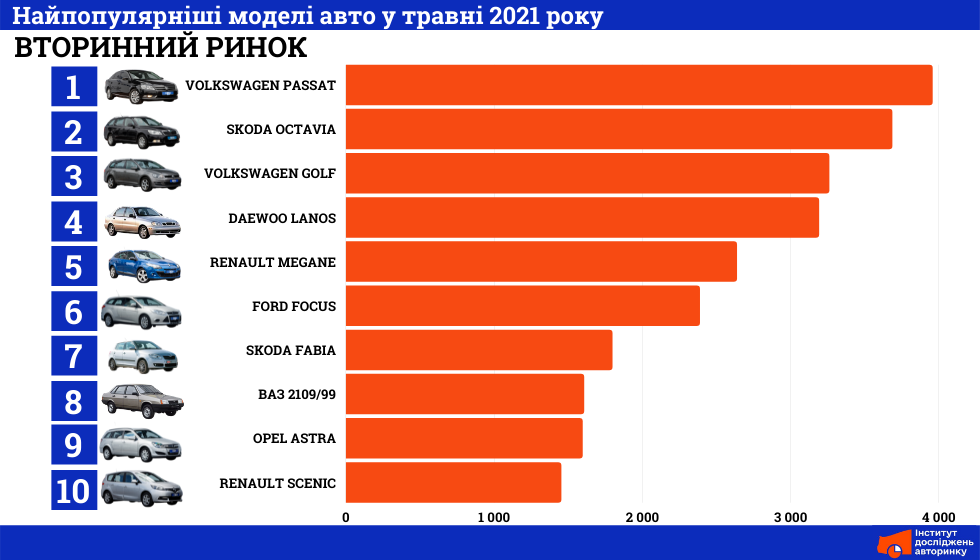 VOLKSWAGEN PASSAT (3958 pcs.)
SKODA OCTAVIA (3686 pcs.)
VOLKSWAGEN GOLF (3261 pcs)
DAEWOO LANOS (3192 pcs)
RENAULT MEGANE (2638 pcs)
FORD FOCUS (2388 pcs.)
SKODA FABIA (1798 pcs.)
VAZ 2109/99 (1607 pcs.)
OPEL ASTRA (1597 pcs)
RENAULT SCENIC (1453 pcs.)
The most popular models, domestic resale
DAEWOO LANOS (3192 pcs)
VOLKSWAGEN PASSAT (2277 pcs.)
SKODA OCTAVIA (2081 pcs)
VAZ 2109/99 (1607 pcs.)
VOLKSWAGEN GOLF (1553 pcs.)
FORD FOCUS (1177 pcs.)
RENAULT MEGANE (1173 pcs)
CHEVROLET AVEO (1161 pcs)
SKODA FABIA (1087 pcs.)
TOYOTA CAMRY (899 pcs.)
The most popular models imported from abroad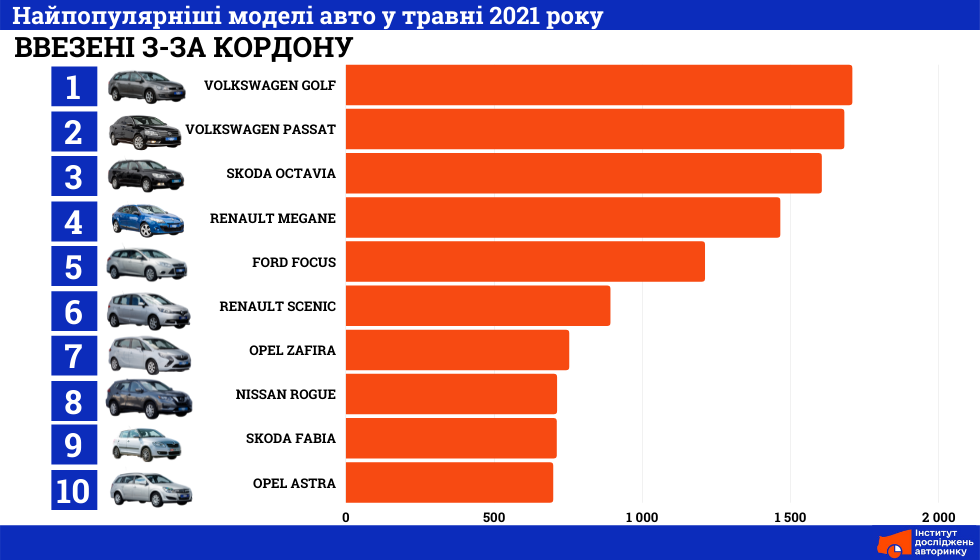 VOLKSWAGEN GOLF (1708 pcs.)
VOLKSWAGEN PASSAT (1681 pcs.)
SKODA OCTAVIA (1605 pcs)
RENAULT MEGANE (1465 pcs)
FORD FOCUS (1211 pcs.)
RENAULT SCENIC (892 pcs.)
OPEL ZAFIRA (753 pcs)
NISSAN ROGUE (712 pcs)
SKODA FABIA (711 pcs.)
OPEL ASTRA (699 pcs.)