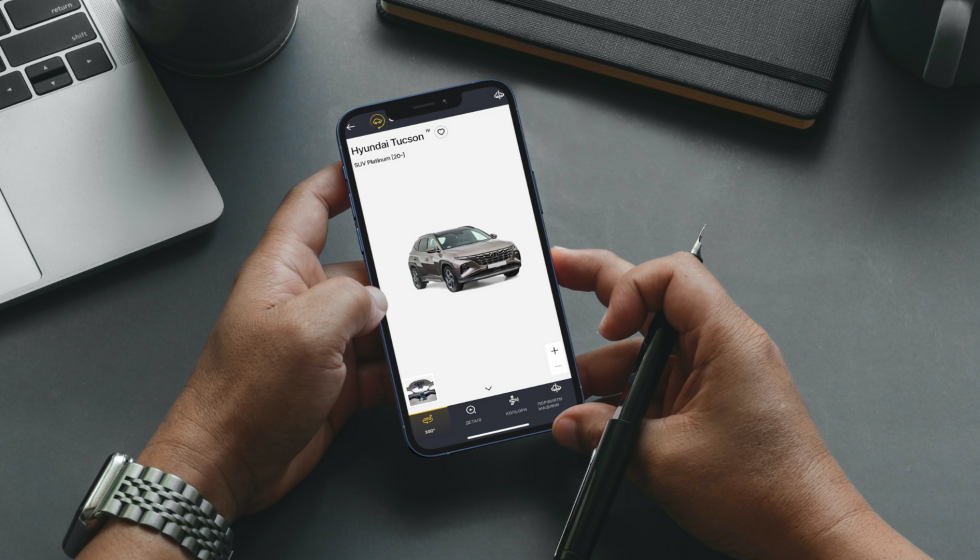 In Poland, a service for virtual inspection and comparison of cars has been launched
The Polish Samar Car Market Research Institute has launched a new CarShow360 service for a detailed virtual inspection of cars. Today it is almost the largest virtual catalog in the world with the opportunity to view the car from all sides at 360 degrees and compare selected models.
CarShow360 is a technology of visual presentation of cars not only for car enthusiasts, but primarily for those who choose a new car. The service allows you to familiarize yourself with many car models that dealers offer for sale today, both externally and internally, and compare them with other models. In addition, you can find out all the technical characteristics of the model, its configurations and available options.
The data includes, among other things, information on external dimensions (length, width, height), wheelbase, ground clearance, turning radius, fuel tank capacity, and in the case of electric or hybrid cars, battery capacity and charging time in minutes.
"Our goal is to create the world's largest gallery of popular cars. Each new model that appears in the brand's line immediately gets to our studio. The advantage of our service is the unique technology of processing these photos. We cannot collect all the cars in one place physically, but it is quite possible to do it in virtual reality. With benefits for both buyers and sellers," says Wojciech Czewiecki, president of IBRM Samar.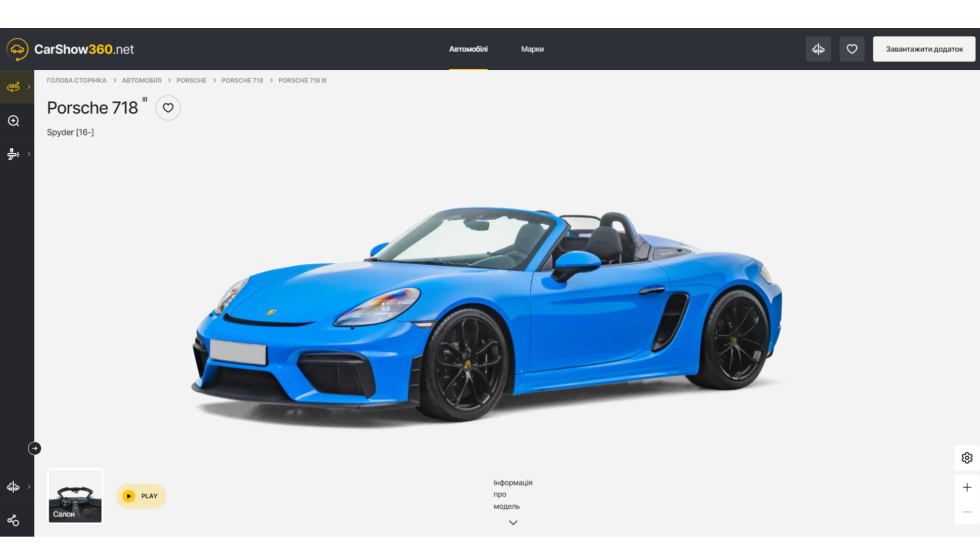 Today, CarShow360 has more than 1,000 dynamic presentations of cars from 56 brands available for viewing, and this list is constantly expanding. In addition to cars that are available for sale at dealers today, the service includes presentations of popular and classic retro cars that are no longer in production. An additional benefit is access to a large photo gallery of classic photos taken by professional IBRM Samar photographers in studio settings and press photos of manufacturers.
In this way, everyone can view most modern cars without leaving home: the interior from the passenger's point of view of each of the available rows of seats, the trunk — both with folded and unfolded backs of the rear seats, and appreciate how the car looks in different colors from the palette brand
The service is completely free, does not contain advertisements and offers for the sale of cars. That is, it is not quite a classic car showroom, but rather a tool for reviewing, comparing and choosing a car. You can save time by not visiting salons of different brands, but see the differences of models visually online. The mobile application, which is available in various languages, including Ukrainian, can be downloaded from AppStore and Play Market.
CarShow360 technologies can be used by partners — car manufacturers, dealers, online car dealerships and information resources. It will reduce the potential buyer's time for choosing a car, as well as the cost of resources for their consultation. Since the service is constantly developing and improving, almost every brand will be able to illustrate its model range with such interactive galleries.
For product usage details, contact the Auto Market Research Institute team.