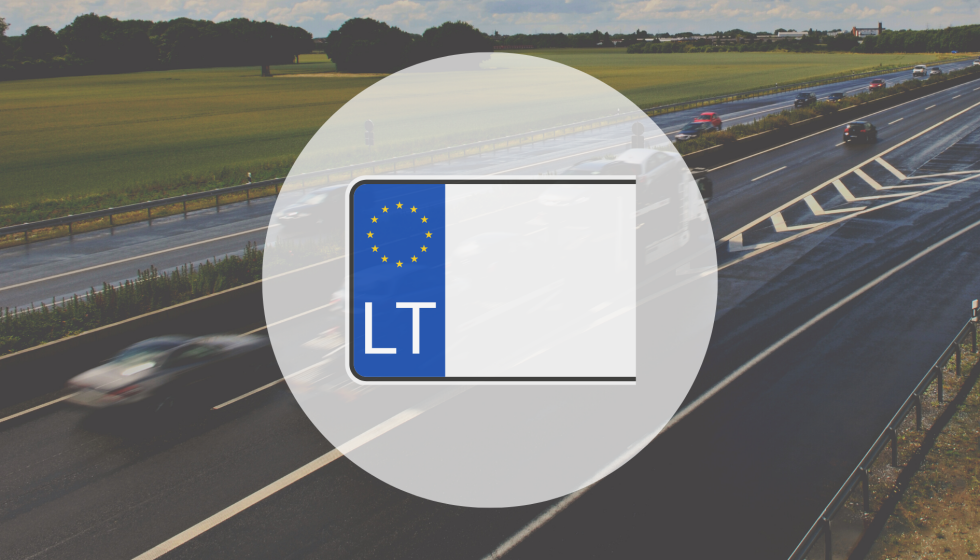 What cars did Ukrainians bring from Lithuania? TOP-15 models
Ukrainians associate cars from Lithuania mainly with the so-called "European cars". It was from this country that such cars were brought en masse at one time. However, the local car market remained popular even after the change in laws and the opportunity to bring cars officially. Thus, in the first half of 2022, Lithuania took third place in the ranking of European Union countries, from where Ukrainians imported the most used cars. Experts of the Institute of Car Market Research analyzed the statistics imports, determined the top 15 most popular models of passenger cars from Lithuania and their value abroad.
From January to June, Ukrainians brought 32,600 used cars from Lithuania. This is 11.4% of the total number of cars imported during this period from the countries of the European Union. Ukrainians were especially active in buying cars there in May and June, during the so-called "zero" customs clearance.
If at the beginning of the year, an average of 2.5-3 thousand used cars were imported from Lithuania, then in May they were imported to almost 12 thousand, i.e. four times more. However, if we compare not only quantitatively, the share of cars from Lithuania in March-June decreased somewhat: if in January it was 15.6%, then in June it was already 12.7%.
Lithuania is almost the only country in the European Union that has preserved classic car markets — large areas where various sellers sell their cars. For comparison, in neighboring Poland, as well as in Germany, "autocommissions" or "autohaus" — small car sales sites — are more common.
Most of the cars offered on the Lithuanian car market are imported from the countries of Western Europe. Since the registration of cars from other countries in Lithuania is the cheapest in the European Union, the country has become a kind of European automotive hub: most cars imported into the country are not sold to local buyers, but resold for export.
At the same time, prices for such cars can be even lower than for similar models in other EU countries. Usually, Lithuanian sellers buy such cars in bulk there — whole carloads, in any condition, carrying out "pre-sale" preparation on the spot. This makes it possible to offer a lower price and a turnkey car that does not require additional manipulation after purchase.
Ukrainians choose Lithuania because of the simplicity and affordability of the purchase: there it is easy to negotiate with the seller, who will quickly prepare a package of export documents. Among the disadvantages, there is a high risk of encountering hidden defects, artificially reduced mileage or poor-quality repairs. Because of this, the reputation of cars from Lithuania loses to other countries, and this fact is often simply not indicated on sales sites.
The price of cars from Lithuania
As in the case of other countries, in the first half of 2022, mostly inexpensive cars were imported from Lithuania: 89% cost less than $5 thousand. Cars priced from $1 to $2,000 were the most popular. These were 30% of the total number (9.8 thousand pieces). The average price of a car from Lithuania in the first half of 2022 was $2,750. This is about $200 more than the average price of a car from Poland and $700 less than the average price of a car from Germany.
It is worth noting that, in addition to cheaper prices for cars, the associated costs for cars from Lithuania will also be lower: both the production of transit numbers and insurance, and delivery to Ukraine, if compared with Germany. Thus, it was Lithuania and Poland that became suppliers of the most sought-after used cars in the lowest price category.
What models of cars were brought from Lithuania
The rating of the most popular cars from Lithuania in the first half of 2022 is a kind of "mix" of German and Polish tops. Yes, the average cost of models is lower than that of cars from Germany, but somewhat higher than that of cars from Poland. At the same time, the list includes premium models that are in the list of the most popular "Germans", but are not in the Polish top: BMW 5 Series, Mercedes-Benz E-Class and BMW X5.
The leader of the top 15 cars from Lithuania was the Volkswagen Passat with an average price of $2,087. Ukrainians bought 2,100 such cars. The second place was taken by the Volkswagen Golf (1,700 units, average price $1,649), and the third — Audi A6 (1,100 units, $2,795).
Volkswagen Passat — 2,149 units, average price $2,087
Volkswagen Golf — 1,665 units, $1,649
Audi A6 — 1,125 units, $2,795
Opel Zafira — 1,037 units, $1,538
Skoda Octavia — 994 units, $2,161
Volkswagen Touran — 878 units, $2,035
Audi A4 — 846 units, $2,299
Opel Astra — 837 units, $1,604
Renault Megane — 797 units, $1,989
BMW 5 Series — 792 units, $3,264
Renault Scenic — 732 units, $1,828
Mercedes-Benz E-Class — 707 units, $3,153
BMW 3 Series — 617 units, $2,763
Toyota Avensis — 613 units, $2,126
BMW X5 — 588 units, $4,548
Subscribe to the Telegram channel of the Auto Market Research Institute to be the first to receive information without advertising or spam.