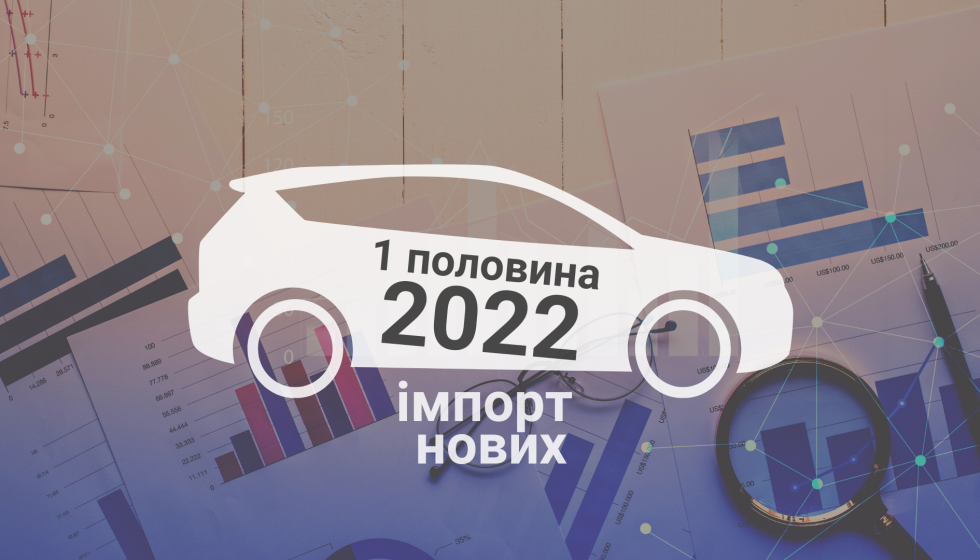 What new cars did Ukrainians buy in the first half of 2022: top 20
From January to July 2022, Ukrainians registered 18,500 new cars. This is 64% less than in the same period last year. More than 90% of them were brought from abroad. Experts of the Institute of Car Market Research analyzed the statistics of vehicle registrations and named the top 20 most popular new passenger cars that Ukrainians purchased from January to July.
The most popular brands among new cars
Renault became the leader in the first half of the year. Interestingly, the share of cars of this brand among the total number of registrations decreased from 14.3% to 14.2%, if compared with the result of the same period last year in 2021. However, even this indicator allowed Toyota to move past last year's leader and lead the rating. The share of the latter decreased from 14.8% to 13.9%.
The third place in the top 20 was taken by Volkswagen. Its share increased from 5.1% to 6.8%. Instead, KIA, which was in third place last year, significantly "surrendered": from 7.2 % to 1%. During the first half of 2022, Ukrainians registered only 171 cars.
The fourth place was taken by Hyundai, which increased its market share from 5% to 6.7% and rose one step in the ranking. The share of Chinese Chery increased from 4.1% to 5.3% and allowed it to rise from eleventh to fifth place.
Peugeot, Mercedes-Benz and BMW dropped out of the top 10. Their place was taken by Audi, Mazda and Skoda, respectively.
The most popular models of new cars
The rating of the 20 most popular new passenger cars of the first half of 2022 is radically different from the similar list of 2021. There are 12 models left in it, but with a significant change in positions in the top.
The leader was Renault Duster ( 1,130 registered cars). It is interesting that the majority of this number — 68.5%, 774 pieces — was purchased by legal entities.
Last year's leader, Toyota RAV-4 (756 units), took second place. The third place was taken by budget Renault Logan (417 units). At the same time, more than half (218 units) were purchased by legal entities. The fourth place was taken by Mitsubishi Outlander (415 units), and the fifth place was taken by the "newcomer" in the top 20 Volkswagen T-Roc (376 units). Nissan X-Trail was in sixth place (328 units).
The positions of Volkswagen Touareg (317 units) and Hyundai Tucson (311 units) turned out to be the most stable — as last year, seventh and eighth, respectively. Most of the further part of the rating consists of "new products": Toyota Yaris Cross (310 units, 9th place), Chery Tiggo 2 (290 units, 10th place), Toyota Highlander (281 units, 11th place), Haval H6 (247 units, 14th place), Chery Tiggo 4 (244 units, 15th place), Chevrolet Cobalt (217 units, 18th place) and Nissan Juke (206 units, 19th place). All these models were not in the similar top of 2021.
It is noteworthy that three models of Chinese automakers appeared at once in the list. Instead, KIA Sportage, which occupied the second place last year, as well as Nissan Qashqai, Toyota Camry, Suzuki Vitara, Peugeot 301, Suzuki SX-4, Renault Dokker and Toyota Corolla disappeared.
Renault Duster — 1,130 units.
Toyota RAV-4 — 756 pcs.
Renault Logan — 417 pcs.
Mitsubishi Outlander — 415 pcs.
Volkswagen T-Roc — 376 pcs.
Nissan X-Trail — 328 pcs.
Volkswagen Touareg — 317 pcs.
Hyundai Tucson — 311 pcs.
Toyota Yaris Cross — 310 pcs.
Chery Tiggo 2 — 290 pcs.
Toyota Highlander — 281 pcs.
Skoda Octavia — 254 pcs.
Mazda CX-5 — 253 pcs.
Haval H6 — 247 pcs.
Chery Tiggo 4 — 244 pcs.
Renault Sandero — 232 pcs.
Ford Escape/Kuga — 225 pcs.
Chevrolet Cobalt — 217 pcs.
Nissan Juke — 206 pcs.
Toyota Land Cruiser Prado — 205 pcs.
Subscribe to the Telegram channel of the Auto Market Research Institute to be the first to receive information without ads and spam.